IBV-S Series Stainless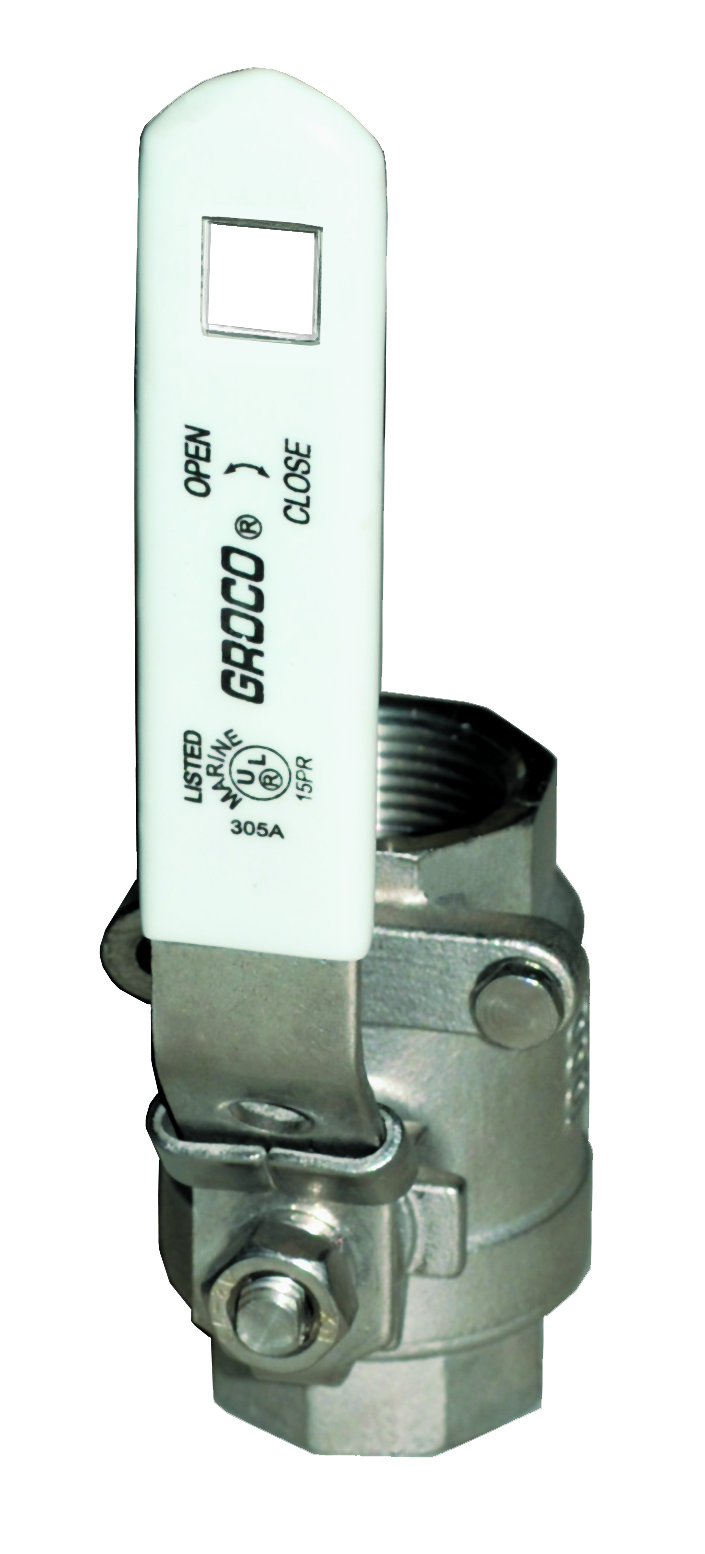 FEATURES
1-1/4" sizes and larger include a grease zerk fitting for lubrication (use only with the valve in the open position) or for draining.

Handle has square hole to accept standard ratchet (helps you to reach hard-to-reach valves and eases actuation of hard to operate valves).

Thumb-release locking mechanism assures the valve remains in the position selected.

1000 WOG rated.

#316 SS body. #304 SS handle and trim.

Bonding attachment.

PTFE seats and seals.

UL listed for 15PR fuel or water.

Full flow.

Fits IBVF-S for Seacock Application.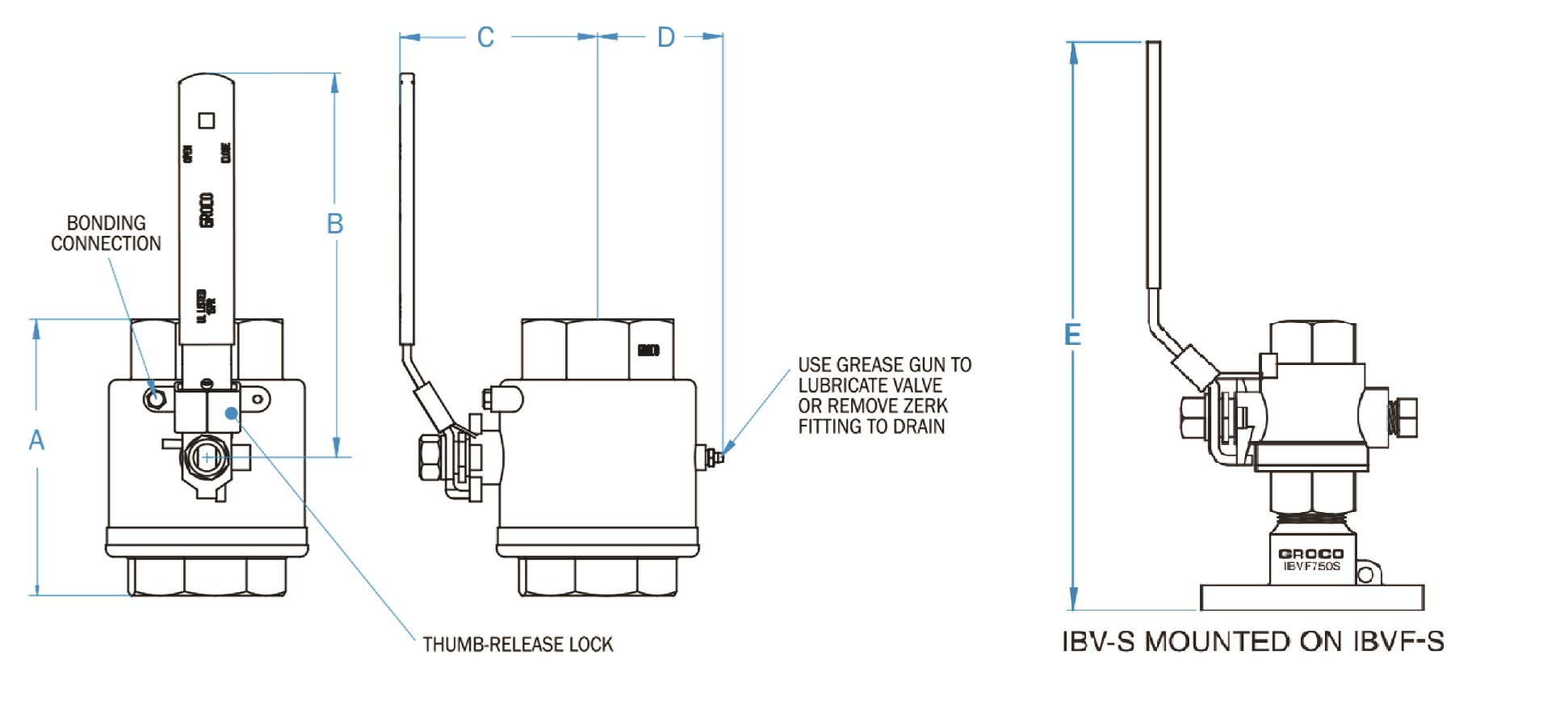 | Product Name | Thread NPT | A | B | C | D | E |
| --- | --- | --- | --- | --- | --- | --- |
| | 1/4" | 2.2 | 3.92 | 1.83 | 0.61 | - |
| | 3/8" | 2.2 | 3.92 | 1.83 | 0.61 | - |
| | 1/2" | 2.48 | 3.92 | 1.9 | 1.28 | - |
| | 3/4" | 2.98 | 4.98 | 2.43 | 1.38 | 8.17 |
| | 1" | 3.3 | 4.98 | 2.73 | 1.6 | 8.33 |
| | 1-1/4" | 3.86 | 6.02 | 3.18 | 1.8 | 9.65 |
| | 1-1/2" | 4.25 | 6.02 | 3.43 | 2.07 | 9.9 |
| | 2" | 4.75 | 7.56 | 3.76 | 2.4 | 11.66 |
| | 2-1/2" | 6.32 | 9.76 | 4.7 | 2.75 | 15.27 |
| | 3" | 7.33 | 9.76 | 5.12 | 4 | 15.83 |
| | 4" | 8.82 | 12.6 | 6.58 | - | - |