RSC ALSeries Aluminum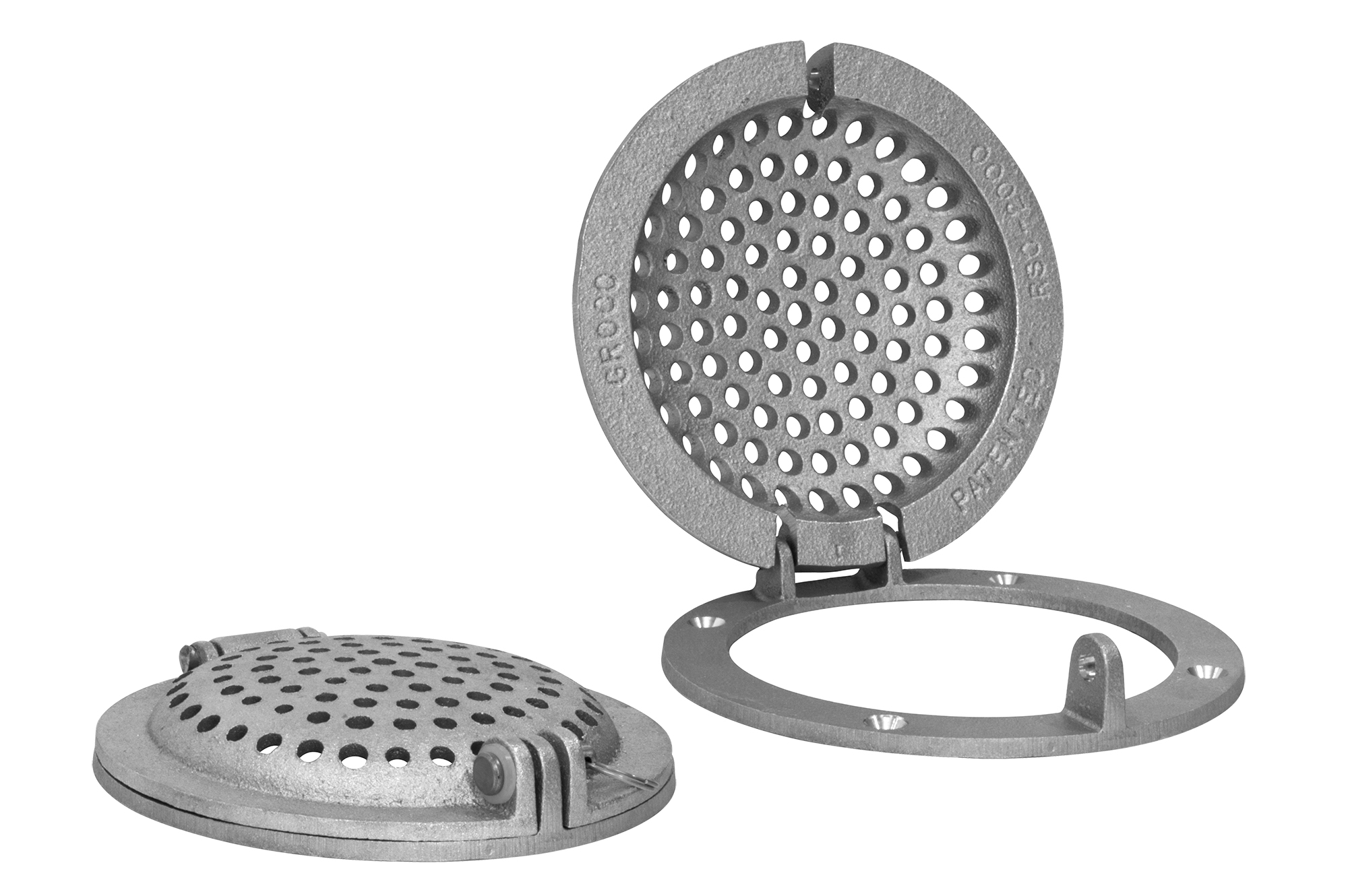 THE CONCEPT
Patented RSC-AL series strainer are ideal for sailboats and generators, by providing course primary filtration without exerting excess pressure which can flood engines that are not running.
Access to the thru-hull fitting and seacock inlet beneath GROCO RSC-AL hull strainers is made easy by access door design. There is no need to remove the entire strainer to clear nuisance marine growth.
Aluminum models may be welded or screwed to aluminum hulls.
FEATURES
Made in the USA

Patented access door design allows easy access to Thru Hulls.

#319 aluminum body and door.

Cast filter holes.

Designed for systems where forced flow is not needed or wanted.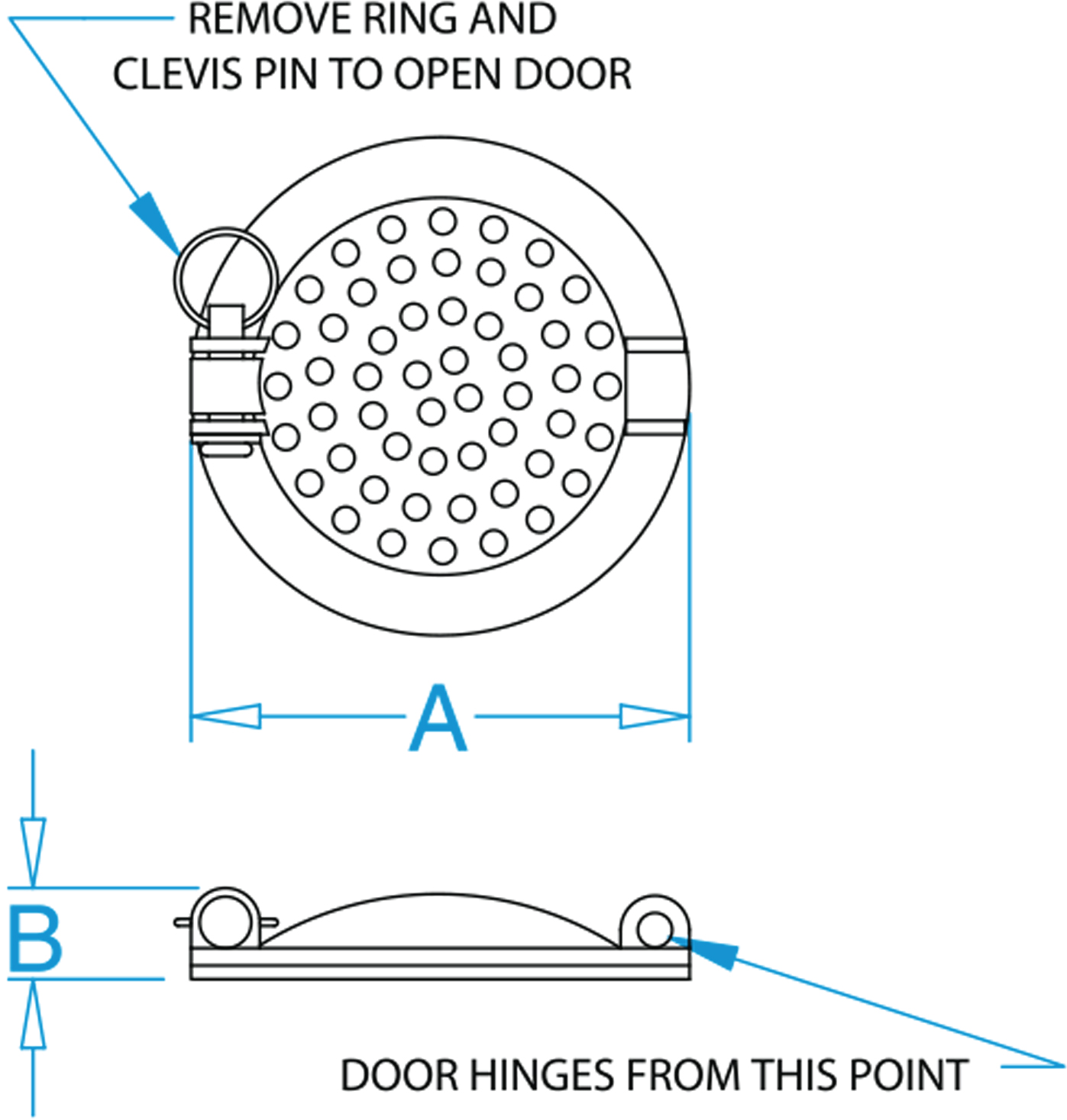 | Product Name | Max T-Hull | Perf Dia. | A | B | C |
| --- | --- | --- | --- | --- | --- |
| | 1" | Cast Holes | 3.63 | 0.56 | - |
| | 2" | Cast Holes | 5.2 | 0.83 | - |
| | 4" | Cast Holes | 9 | 1.3 | - |