SBV-P Series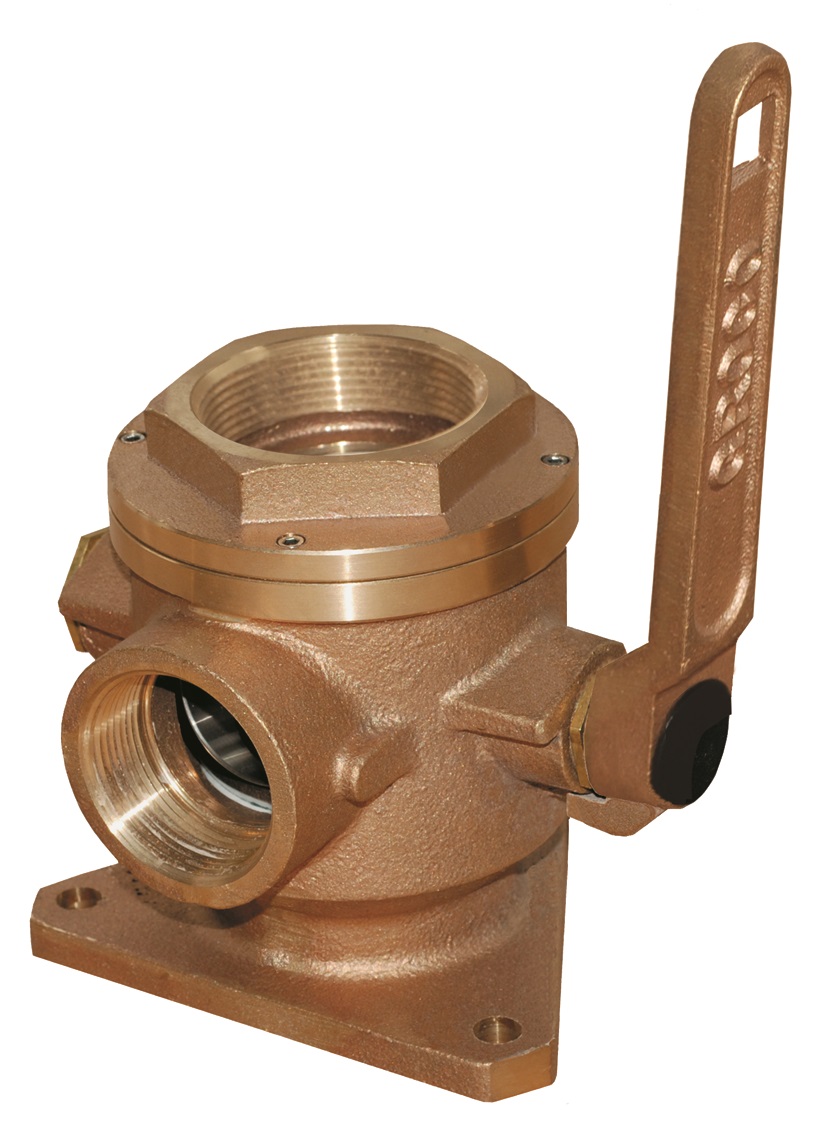 THE CONCEPT
Patented GROCO SBV Series Seacocks allows for instant emergency bilge pumping, a simplified winterization process, and convenient cooling system flushing. Use with SSCV and BSA series adaptors to complete a fully plumbed emergency bilge system.
FEATURES
Made in the USA

Two driver ports permit handle relocation.

NPT threaded side port accepts SSCV or any NPT threaded accessory.

Handle has square hole that accepts standard ratchet; helps access hard-to-reach valves, or ease actuation of hard-to-operate valves.

Full flow.

Serviceable while installed.

C84400 bronze construction.

Stainless steel ball and stem.

Base has bonding attachment.

PTFE seats and seals.

UL Listed 647-B
***Add a GROCO Bilge Strainer to pump out remote bilge locations.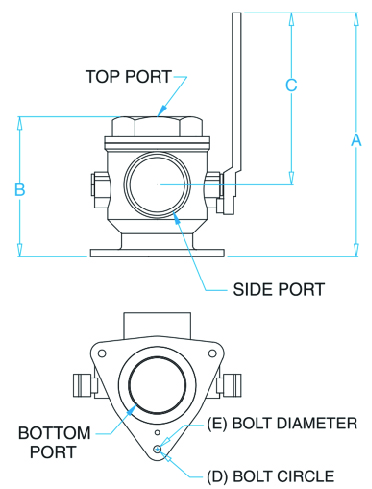 | Product Name | Thread Bottom NPS | Thread Top NPT | Side Port | A | B | C | D | E |
| --- | --- | --- | --- | --- | --- | --- | --- | --- |
| | 1-1/4" | 1-1/4" | 1" NPT | 7 | 4.5 | 3.5 | 3.62 | 5/16" |
| | 1-1/2" | 1-1/2" | 1-1/4" NPT | 8 | 4.63 | 4.13 | 4.5 | 5/16" |
| | 2" | 2" | 1-1/2" NPT | 8.38 | 5.25 | 5.13 | 5 | 3/8" |
| | 2-1/2" | 2-1/2" | 2" NPT | 10.31 | 6.75 | 5.88 | 5.88 | 3/8" |
| | 3" | 3" | 2-1/2" NPT | 13.5 | 7.75 | 6.81 | 7 | 3/8" |
| | 4" | 4" | 3" NPT | 19.2 | 9.6 | 14.13 | 8 | 1/2" |
| | 5" | 5" | 4" NPT | 19.86 | 11.19 | 14.13 | 11 | 5/8" |