VD Series Duplex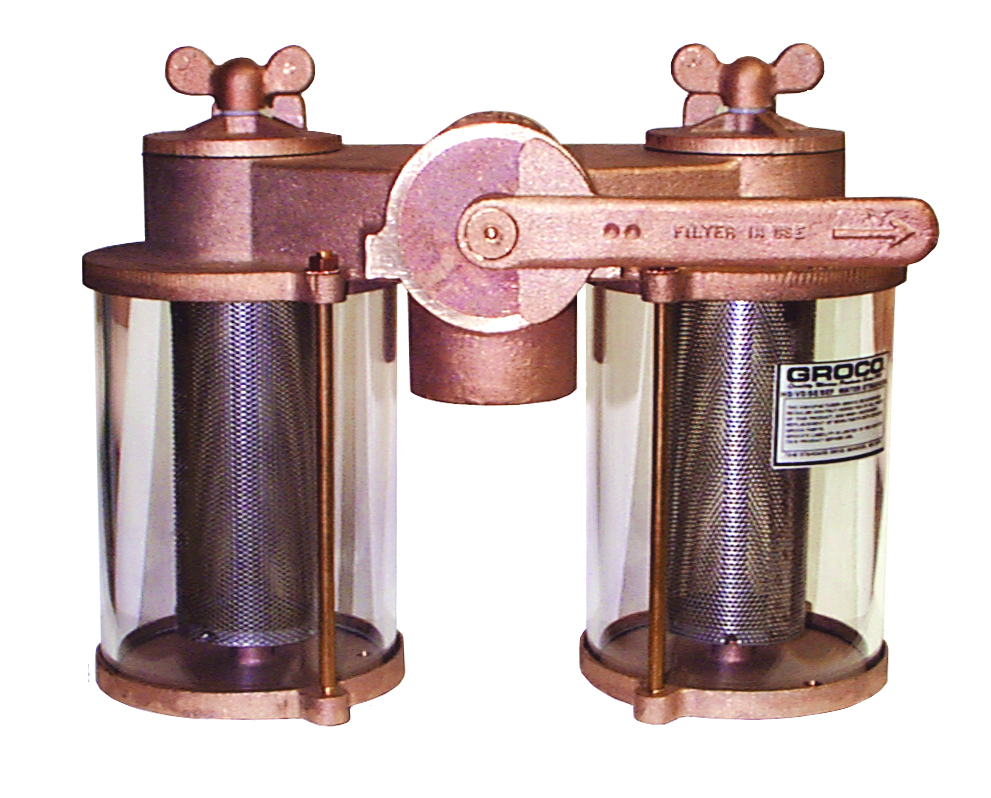 THE CONCEPT
Plumbing systems that require constant filtration but cannot be shut down for filter cleaning are ideal candidates for a GROCO VD Series Duplex Strainer. A centrally located valve diverts system flow to one side of the strainer while the other side is serviced. For installation on the suction side of the plumbing system, GROCO VD Series strainers. are designed on the same base characteristics as SA series single strainer.
VD Series' oldest ancestor (HD Series Duplex Strainer) were designed to meet the needs of the U.S. War Department for landing craft built by Higgins's Boats during World War II. Their unique patented function played a key part in the amphibious landings of countless American troops throughout the Allied Invasion, and helped to earn the prestigious Army-Navy E Award for Higgins Boats.
To this day modern versions are used in Fire Boats, U.S. Navy and Coast Guard vessels, and in Homeland Security and Patrol boats worldwide.
FEATURES
Made in the USA

Standard with #304 stainless steel filter basket. (Monel is optional)

Monel inside tie rod.

Easy service with spin-off-wingnut.

C84400 bronze construction.

Crystal Clear Cast Acrylic Cylinder

Fine mesh filter basket is also available.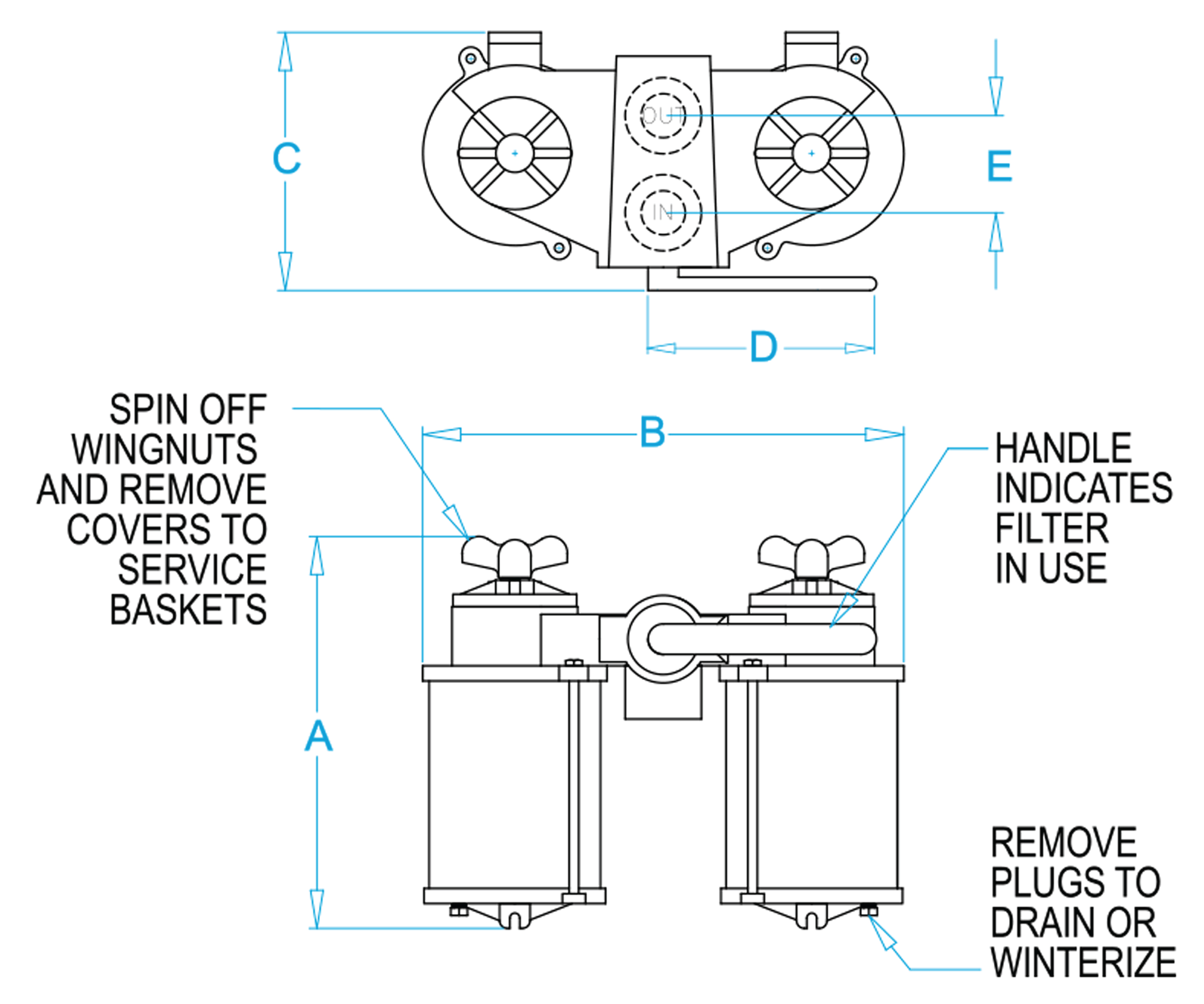 | Product Name | Thread NPT | A | B | C | D | E | Open Area Ratio |
| --- | --- | --- | --- | --- | --- | --- | --- |
| | 1" | 10 | 13 | 6.8 | 3.5 | 3.3 | 30 |
| | 1-1/4" | 12 | 13 | 6.8 | 3.5 | 3.3 | 25 |
| | 1-1/2" | 14.5 | 16 | 8 | 6.5 | 6.5 | 19 |
| | 2" | 16.5 | 16 | 8 | 6.5 | 6.5 | 14 |
| | 2-1/2" | 17.5 | 17.5 | 8 | 7.8 | 7.8 | 11 |