Drain Manifold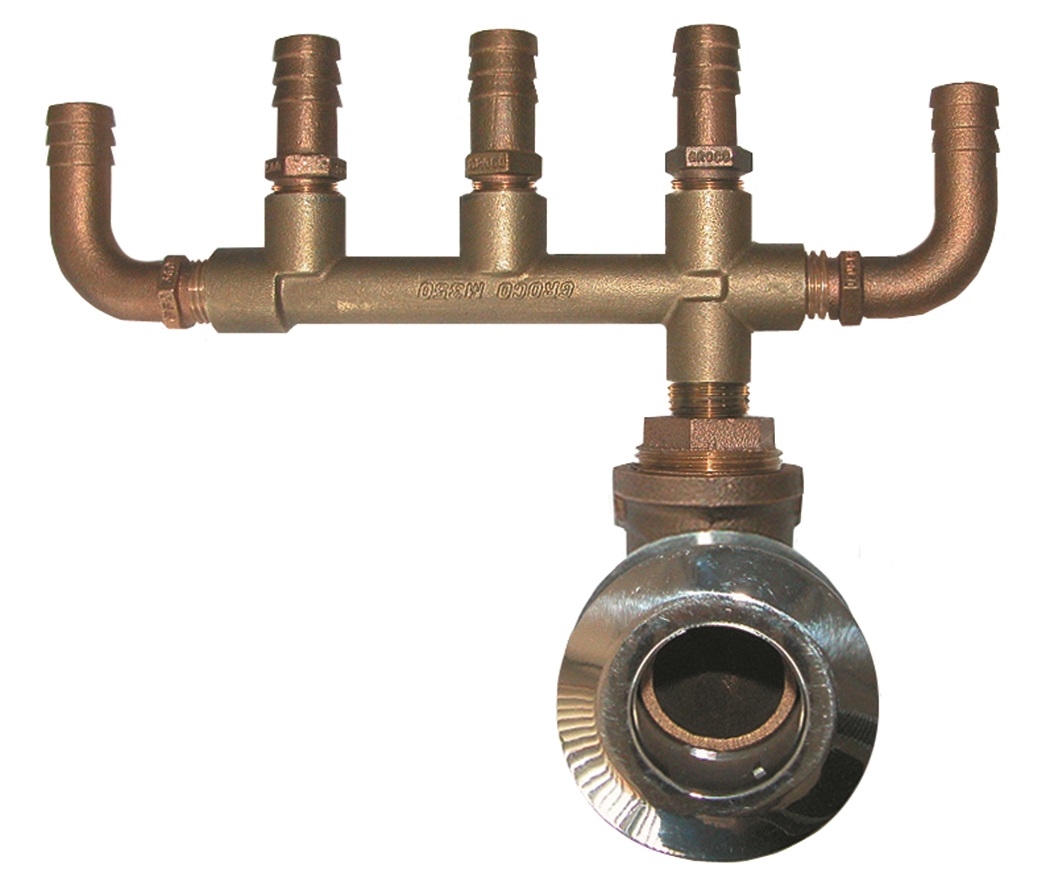 THE CONCEPT
To reduce the number of above waterline hull openings in your boat we offer a simple way to plumb multiple 1/2" or 3/4" ID low pressure lines (sinks and showers for example) to a single above waterline overboard drain fitting. The exterior look is clean and attractive, while inside is a compact grouping of all connected hoses.
FEATURES
Manifold is threaded at the ends so additional manifolds can be added.

Includes bronze fittings for five(5) 3/4" ID hose connections.

Accepts and 1/2" NPT threaded valve or fitting.

Exterior fitting is polished #316 stainless steel.

Others sizes available.