SE/SEF Series Large Engine Strainer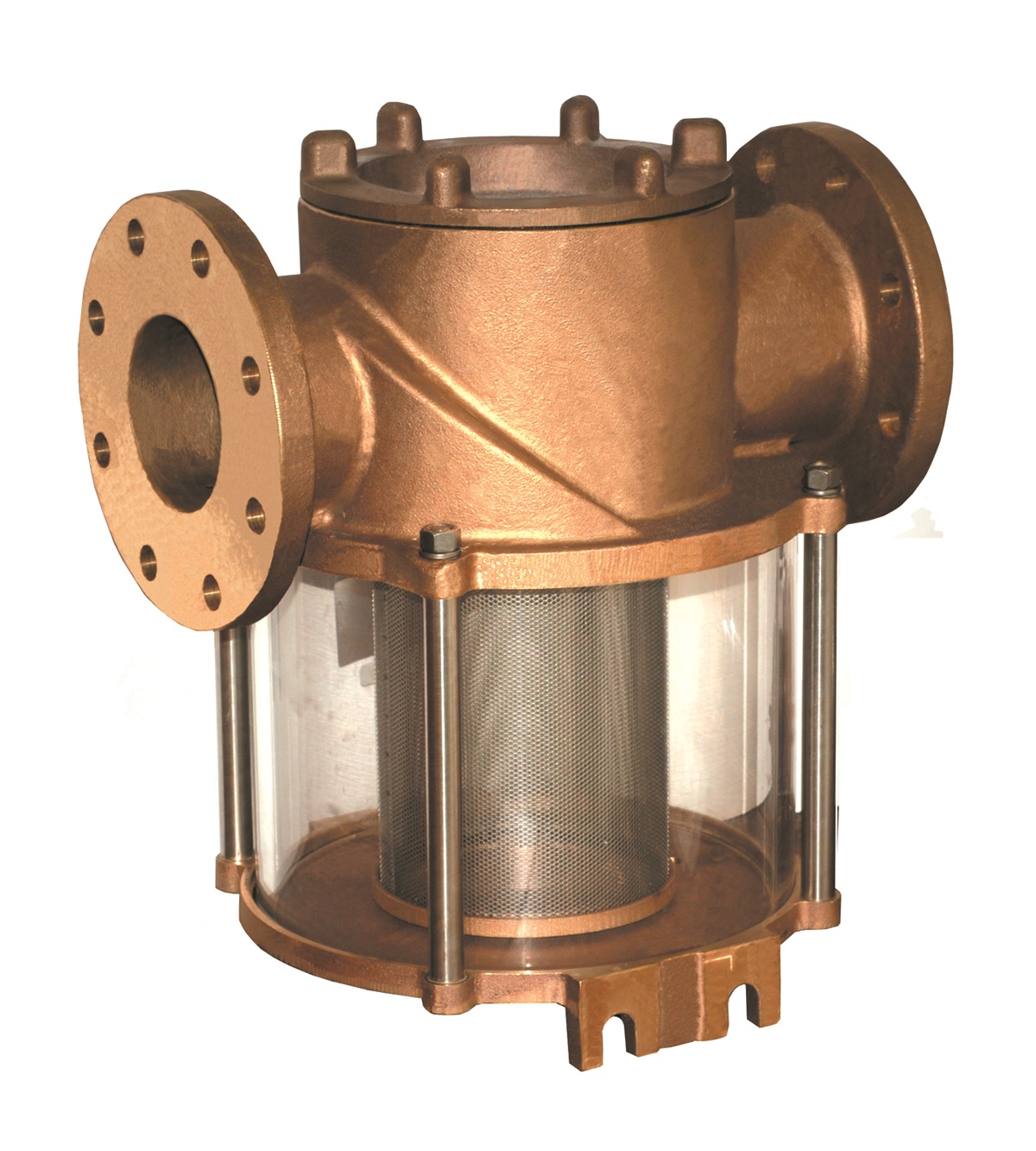 THE CONCEPT
Today's high power engines demand high flow capacity - GROCO SE/SEF Series raw water strainers are up for the job. For installation on the suction side of the plumbing system, and designed with minimal restriction and high flow output in mind, SE/SEF strainers are the ideal solution for large engine cooling needs. SE-4000 has 4" NPT threaded ports. SEF-4000, 5000 and 6000 have ANSI pipe flange conections. The filter basket and screw-on strainer cap have replaceable zinc anodes.
FEATURES
Made in the USA

For high-powered engines with 4", 5" or 6" intake.

Crystal clear cast acrylic sight glass.

Cap and basket have replaceable zinc anode protection.

Low restriction for maximum cooling water flow.

No inside tie rods. Cover unscrews for easy filter basket cleaning.

O-rings seal all mating surfaces.

All models can be converted to HYDROMATIC (self-cleaning) operation.

Improved cylindrical filter basket.

#304-SS basket is standard with .077" holes (.125" and .188" hole sizes are optional).

Monel basket is optional.

Bronze flange adaptors are available for connecting pipe or hose to flanged strainers

C84400 bronze construction.
FLANGE ADAPTORS:
The installation of GROCO SEF or HSEF series strainers (or any other flanged equipment)

can be simplified with the use of our bronze flange adaptors.

F-Series adaptors match standard strainer flanges while permitting the use of NPT threaded pipe connection or a pipe-to-hose adaptor for hose connection.

4" (F-4000), 5" (F-5000) and 6" (F-6000) flange adaptors are available.
| Product Name | Thread NPT | A | B | C | D | E | Open Area Ratio |
| --- | --- | --- | --- | --- | --- | --- | --- |
| | 4" | 18.4 | 13 | 13 | 13.1 | - | 10 |
| | 4" FLANGE | 18.4 | 16.5 | 12.5 | 13.1 | - | 10 |
| | 5" FLANGE | 18.4 | 16.5 | 12.5 | 13.5 | - | 8.1 |
| | 6" FLANGE | 18.4 | 16.5 | 12.5 | 13.9 | - | 6.7 |