350 Series Transfer Kit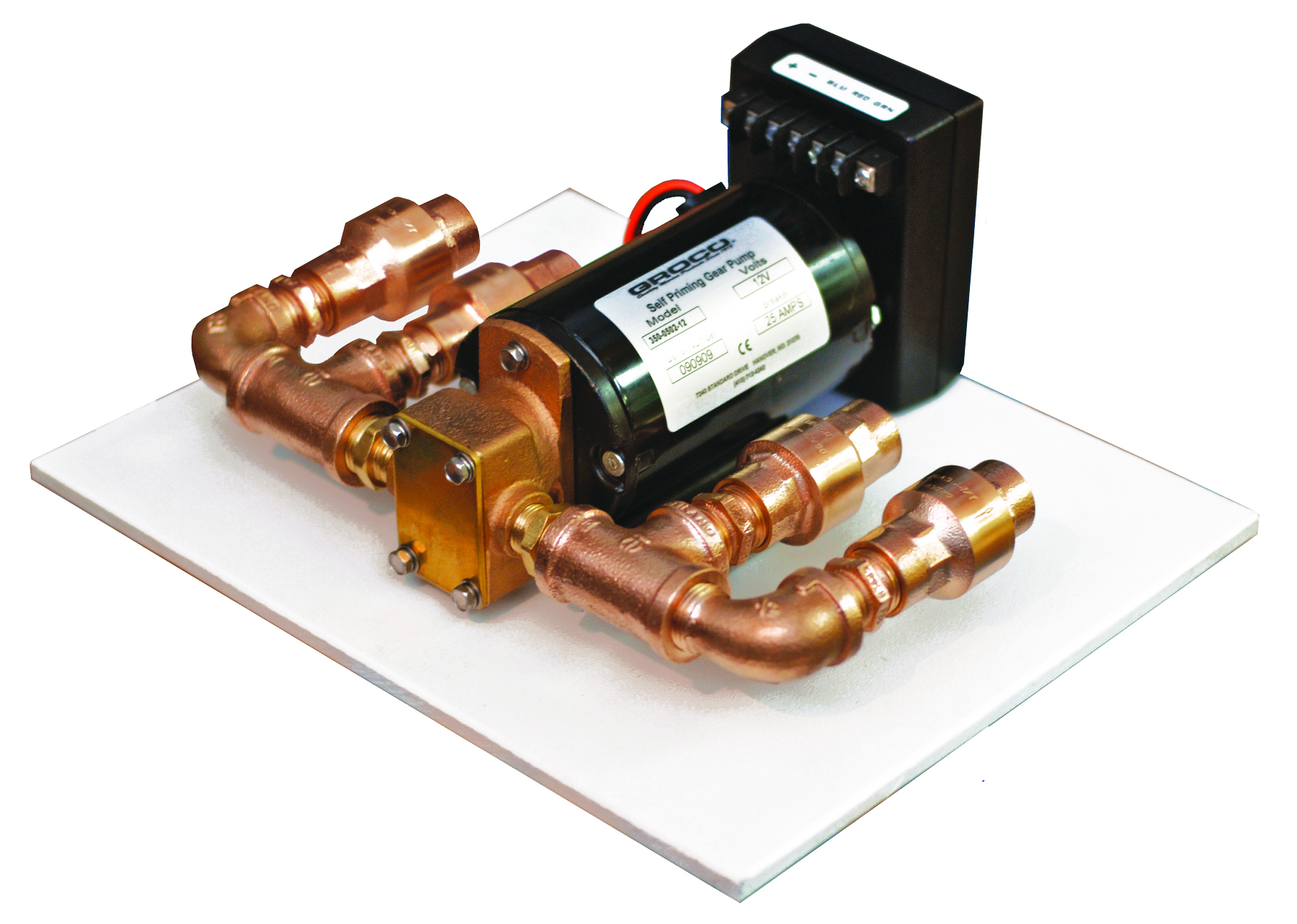 THE CONCEPT
Boats with multiple fuel or water tanks occasionally have the need to transfer from one tank to another. The challenge has been to keep the tranferred liquid where you want it; siphoning or simple gravity will allow transfer of liquid back to the original tank. Made in the USA, GROCO 350 Series Transfer Kits utilize strategically oriented check valves to overcome the siphoning tendency, so once the fluid is where you want it, it stays where you want it.
FEATURES
System control is commanded easily from the helm with the switching system provided.

One-way and two-way systems are offered, powered by your choice of GROCO GP-1 Gear Pump, SPO-60 Vane Pump or SPO-80 Vane Pump.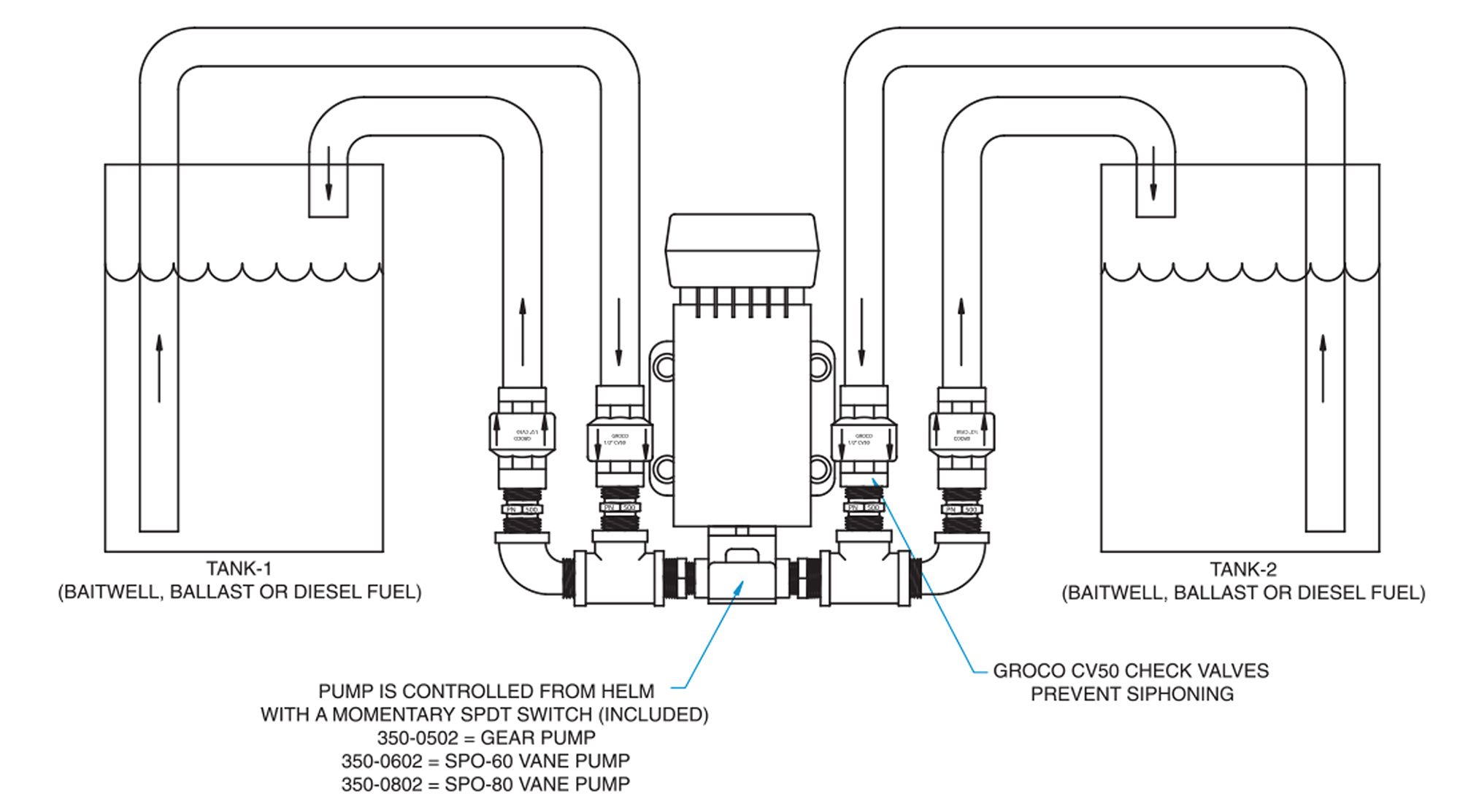 | Product Name | Self Priming | Thread NPT | Control Type | Max GPM | Breaker DC |
| --- | --- | --- | --- | --- | --- |
| | Yes | 3/4" | Remote Momentary Rocker Switch | 3 | 25 amp |
| | Yes | 3/4" | Remote Momentary Rocker Switch | 3 | 15 amp |
| | Yes | 3/4" | Remote Momentary Reversing Rocker Switch | 3 | 25 amp |
| | Yes | 3/4" | Remote Momentary Reversing Rocker Switch | 3 | 15 amp |
| | Yes | 3/4" | Remote Momentary Rocker Switch | 6.5 | 30 amp |
| | Yes | 3/4" | Remote Momentary Rocker Switch | 6.5 | 15 amp |
| | Yes | 3/4" | Remote Momentary Reversing Rocker Switch | 6.5 | 30 amp |
| | Yes | 3/4" | Remote Momentary Reversing Rocker Switch | 6.5 | 15amp |
| | Yes | 3/4" | Remote Momentary Rocker Switch | 7 | 30 amp |
| | Yes | 3/4" | Remote Momentary Rocker Switch | 7 | 15 amp |
| | Yes | 3/4" | Remote Momentary Reversing Rocker Switch | 7 | 30 amp |
| | Yes | 3/4" | Remote Momentary Reversing Rocker Switch | 7 | 15 amp |