SSA Raw Water Monitor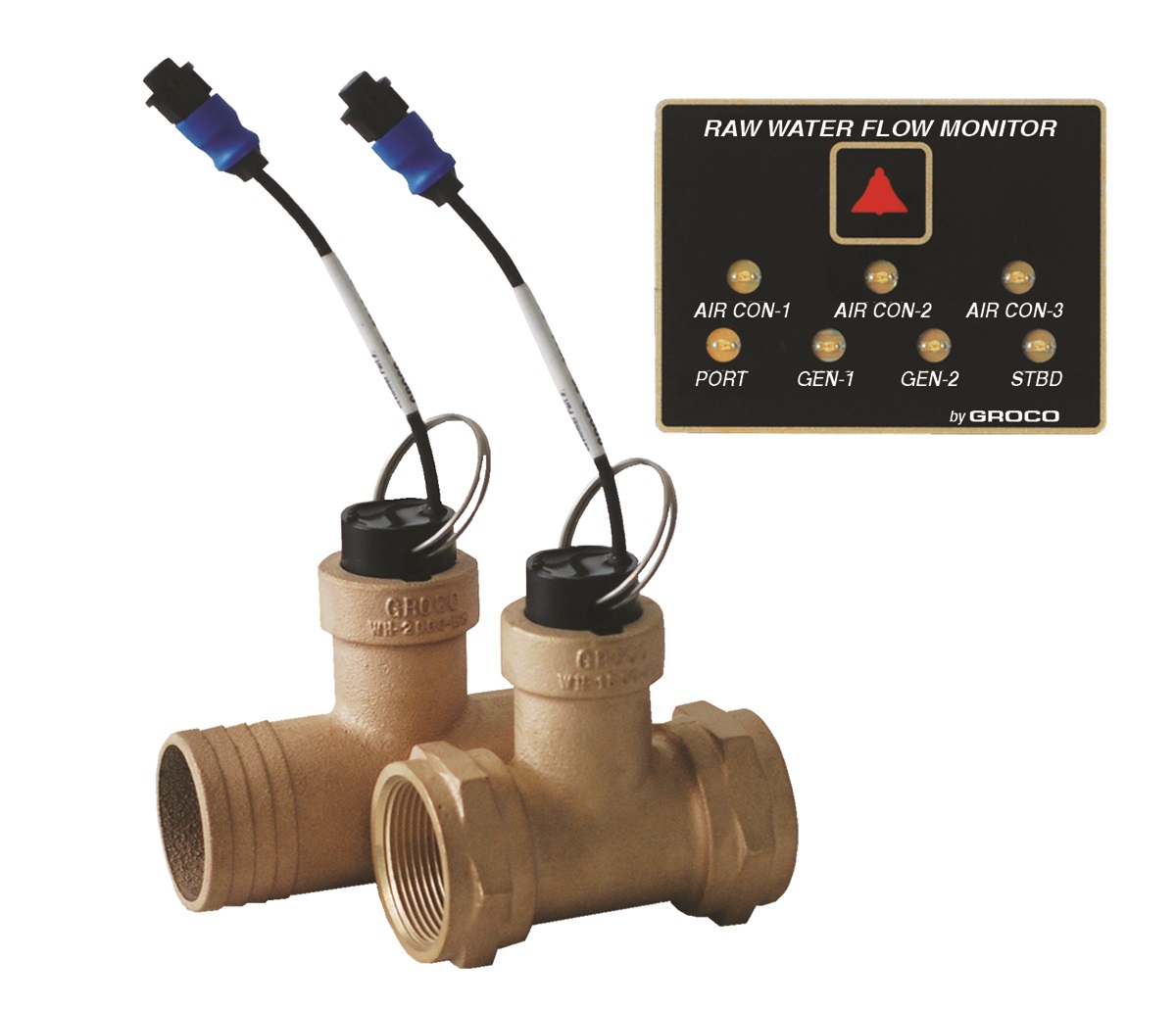 THE CONCEPT
Patented SSA is a system that alerts the vessel operator visually and audibly to the significant reduction of raw water flow to any connected device. You are alerted faster than traditional gauges or sensors (about 7 seconds) – fast enough to allow you to react and investigate – fast enough to prevent damage BEFORE it occurs.
HOW IT WORKS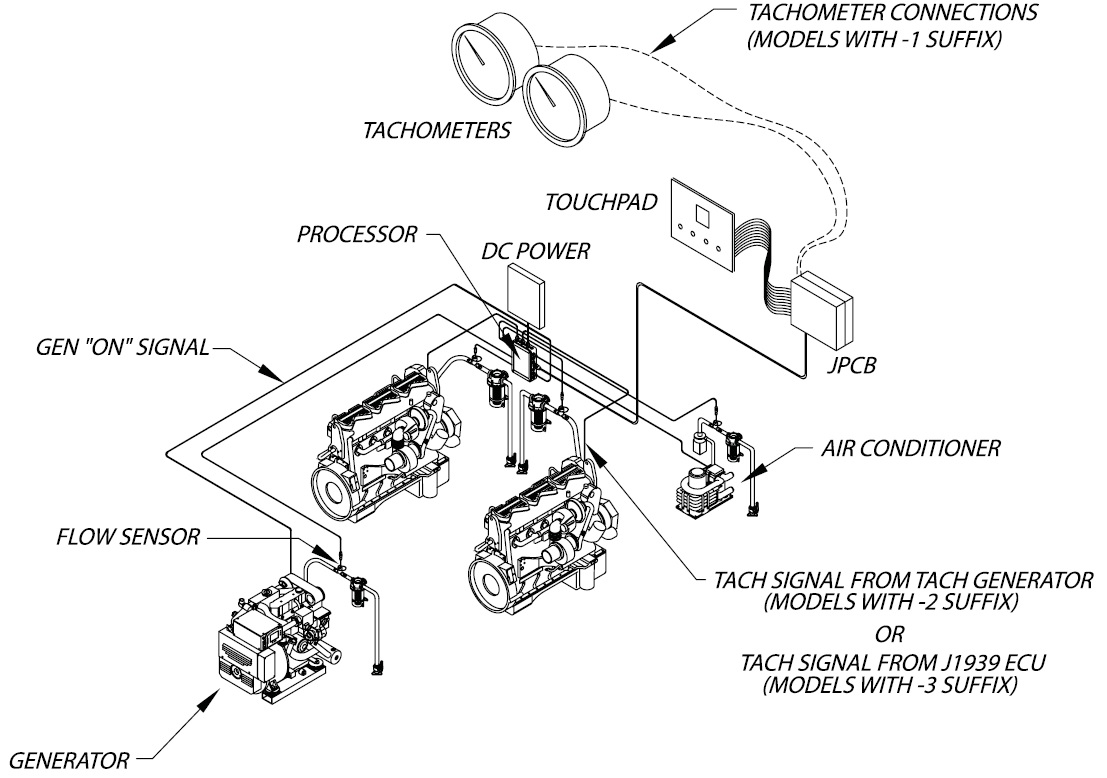 Sensors that accept pipe or hose sizes 5/8" to 6" are installed in each raw water line, and flow data from each sensor is sent to the processor. Each connected device also sends an "on" signal when it is operating, If flow to any of the devices falls below calibrated "normal" you are alerted audibly, and an LED identifies the device requiring maintenance or service. In an emergency the sensor can be removed from the bronze housing to allow water to be pumped from a flooded bilge.
Sensor housings accept GROCO SBVSA-1505 Service Adaptor for winterization or system flushing, or SBVSA-1505 Service Adaptor for winterization or system flushing.
Models are offered to monitor flow to engines, generators, air conditioners, R/O systems or combinations of these consumers, and the tournament fisherman model monitors flow to multiple live wells.
WHATS INCLUDED- Everything!

Helm Mounted Touchpad

Helm Mounted Junction Box and Buzzer

Processor

'ON' signal cables

Flow Cables

Flow Sensors in bronze housings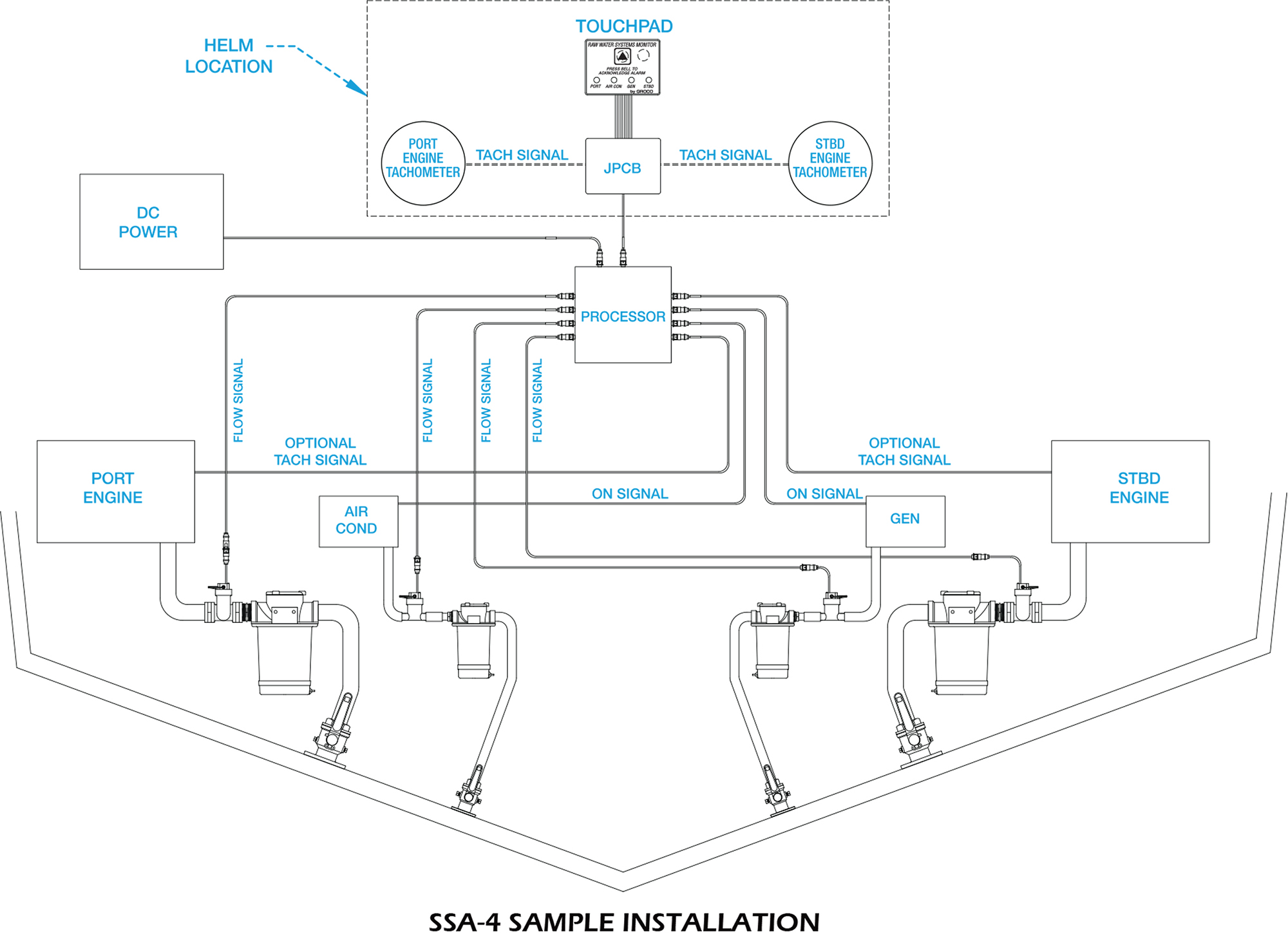 ***Contact GROCO at 410-604-3800 for further details on how to order or for more information.
There are no products matching the selection.