Backing Blocks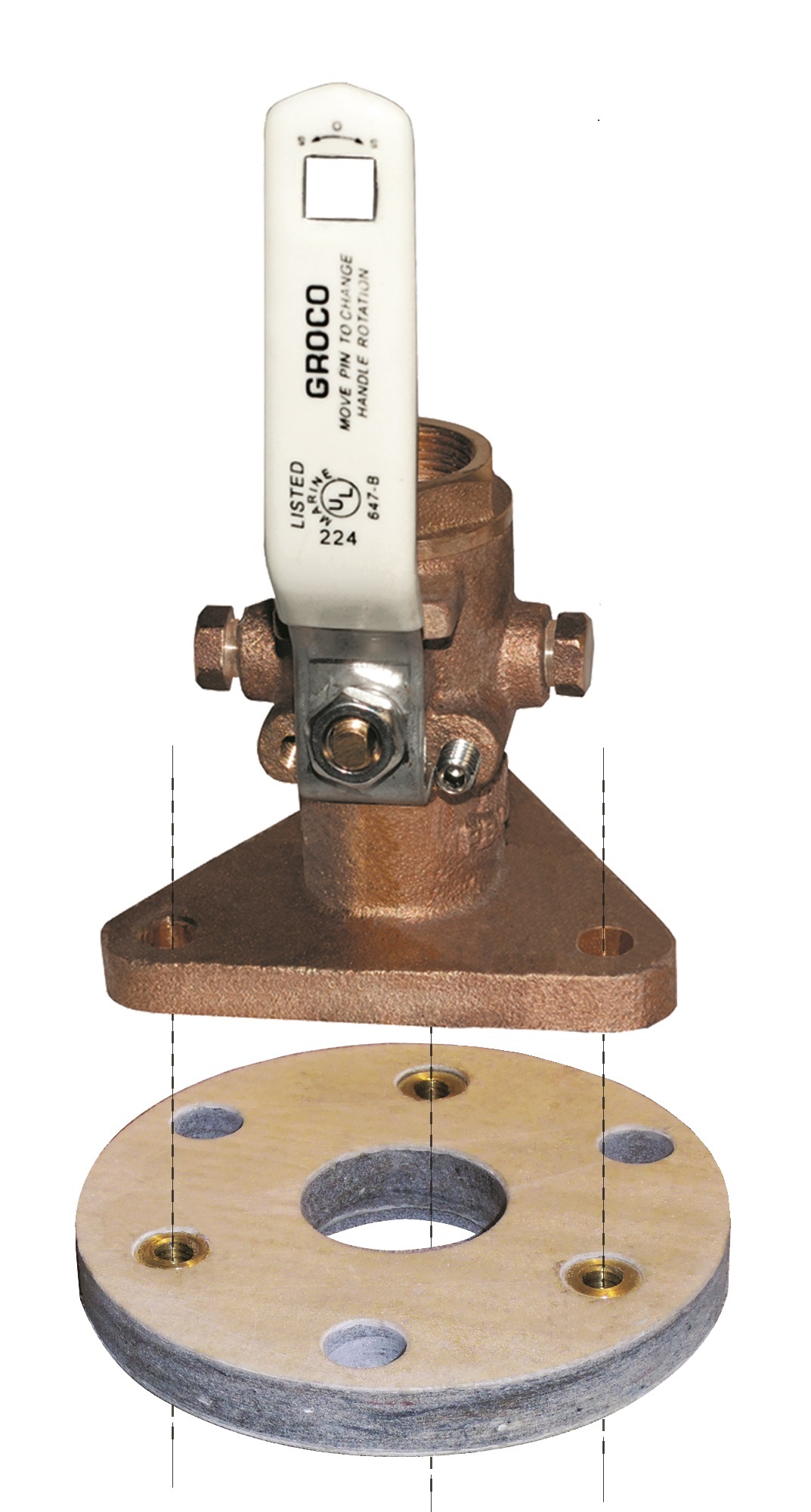 THE CONCEPT
Flanged seacock installation is improved with the use of a backing block between the valve flange and the hull. The practice of making "home made" backing blocks can be cumbersome and when done incorrectly can lead to weaker valve assemblies. BB Series Backing Blocks are designed to eliminate the guess work and to make the installation simple, safe and hassle free.
FEATURES
Made in the USA

Each size fits multiple seacock sizes.

Press threaded brass inserts into the hull side of the backing block into the holes that match the seacock flange.

Rigid 1/2" thickness provides secure installation but is flexible enough to conform to minor hull curvature.

Will not swell or absorb moisture.

Made from an

environmentally

friendly PVC foam specially formulated for marine applications.
| Product Name | Fits Seacock Sizes | Diameter | Insert Threads |
| --- | --- | --- | --- |
| | 750 AND 1000 | 4.29 | 5/16"-18 |
| | 1250 AND 1500 | 5.38 | 5/16"-18 |
| | 2000 AND 2500 | 7.13 | 3/8"-16 |
| | 3000 | 9.5 | 3/8"-16 |
| | 4000 | 9.5 | 1/2"-13 |
| | 5000 | 12.5 | 5/8"-11 |