Parallelagon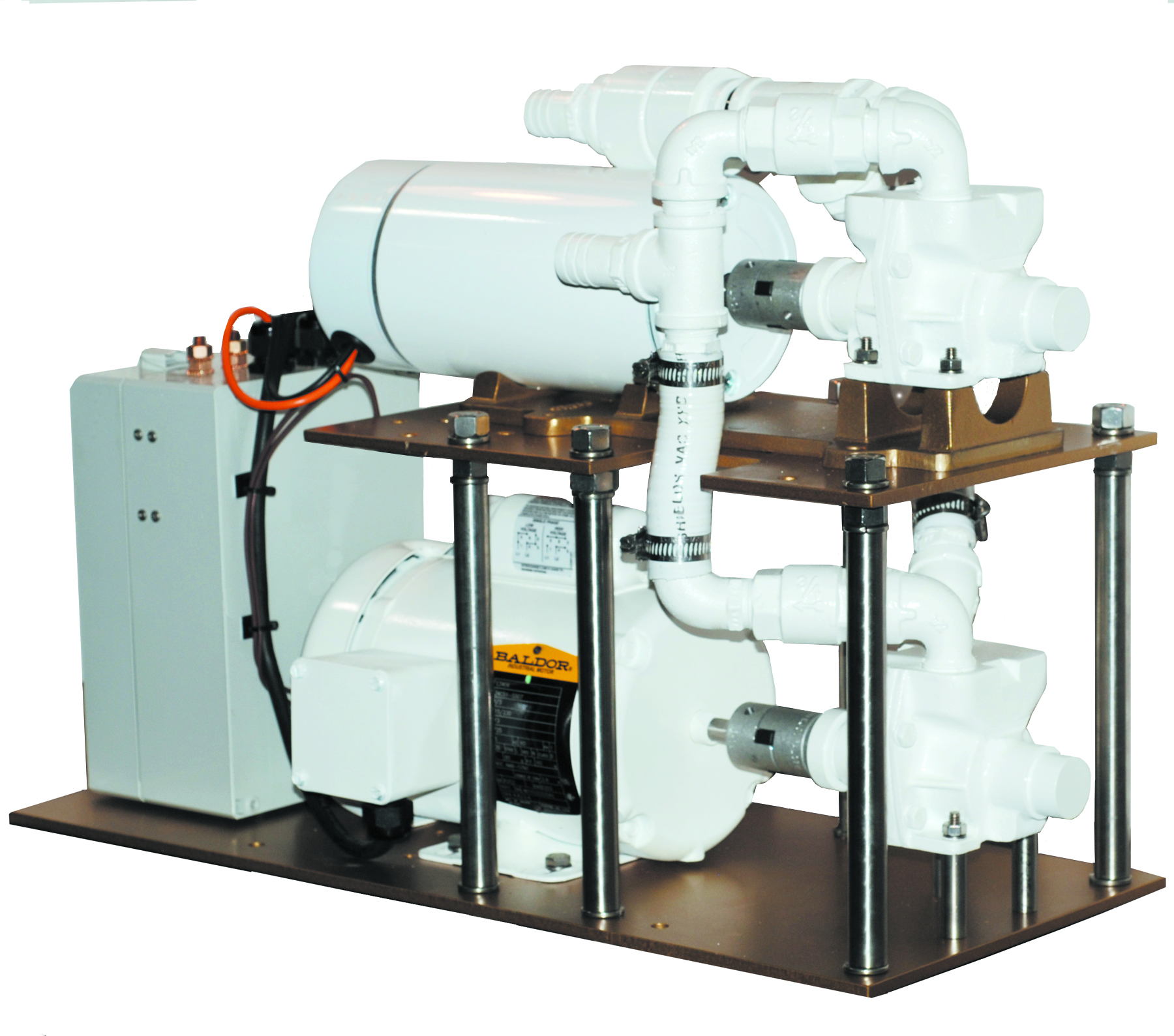 Parallel Pump Systems For Larger Yachts
THE CONCEPT
Big yachts demand big performance and require on-line back-up for all systems, plus the versatility to provide the conveniences of home, whether they are underway or at berth. PARALLELAGONTM answers the call with the first parallel pumps system, complete with a solid-state control system and patented NOFLOTM dry run protection.
The control identifies the voltage present (AC or DC) and operates the appropriate AC or DC pump; if both voltages are present the AC pump will operate. If AC voltage is no longer available the control automatically commands the DC pump to operate, thus providing uninterrupted service without actuating valves, switches or circuit breakers.
FEATURES
Made in the USA

Complies with NSF-61 low-lead standard.

One "ignition protected" pressure control operates both pumps.
Patented NOFLOTM dry-run protection system protects both pumps.
Simplified plumbing - one inlet and one outlet connects PARALLELAGONTM to the vessel water system.

Inlet strainer and oil-filled pressure gauge are included.

Available with any combination of:
VOLTAGE OPTIONS
DC- 12V, 24V

AC- 115V, 230V, 50 Hz or 60 Hz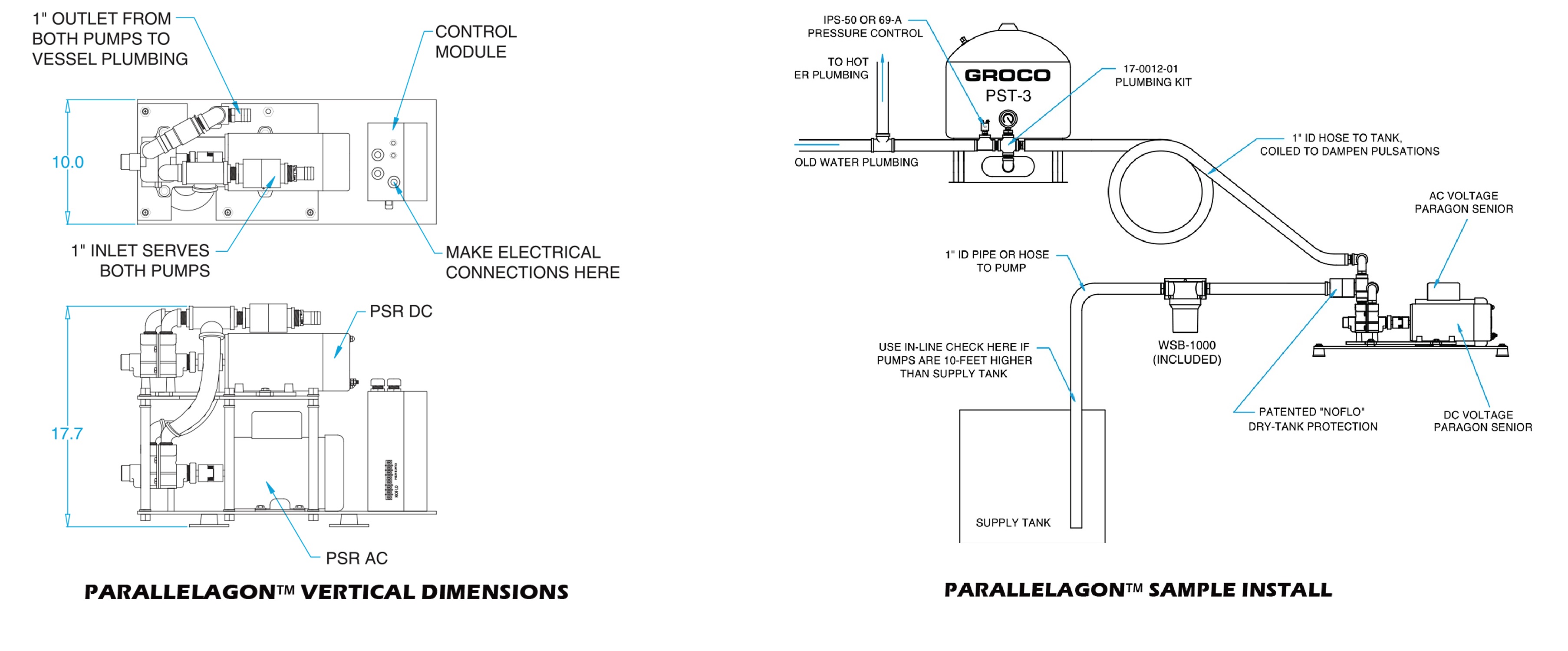 Call GROCO for Details
There are no products matching the selection.