FV 6 Port Series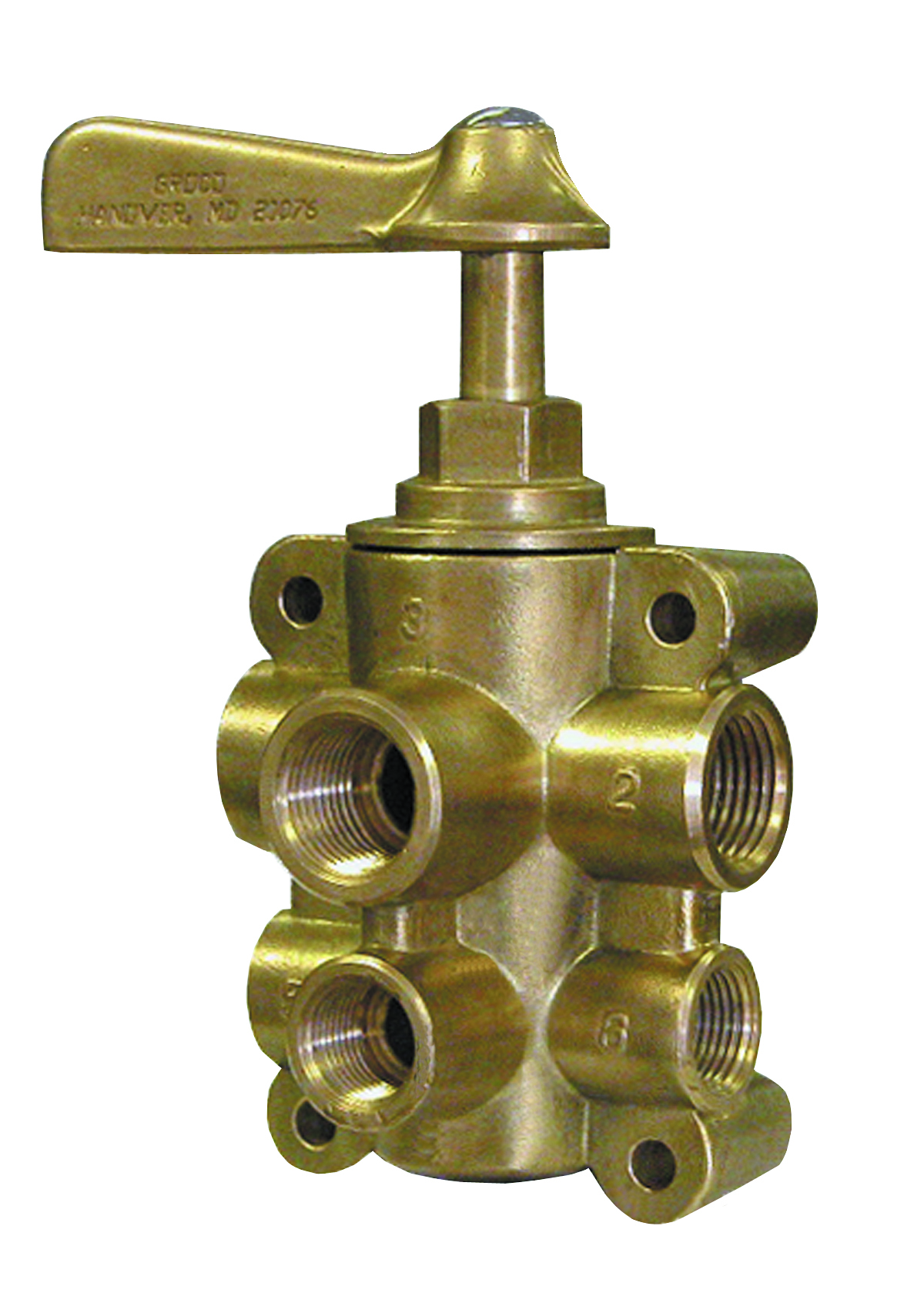 THE CONCEPT
Six-port fuel valves are used where 2 tanks supply a single engine, and a return to each supply tank is required.
ABYC H33.9.2 states that fuel system valves must have an independent means of support, so in-line valves are not suitable for fuel system applications.
FV-65038 and FV-61075 have an "L" shaped flow pattern and 180 degree handle swing; FV-65038-A and FV-61075-A have a "T" shaped flow pattern and 360 degree handle actuation.
FEATURES
Mount feet included.

C84400 bronze construction.

"L" flow pattern is standard (FV-65038 and FV-61075)

"T" flow pattern is optional (FV-65038-A and FV-61075-A)

FV-65038 has 1/2" NPT primary and 3/8" NPT return ports

FV-61075 has 1" NPT primary and 3/4" NPT return ports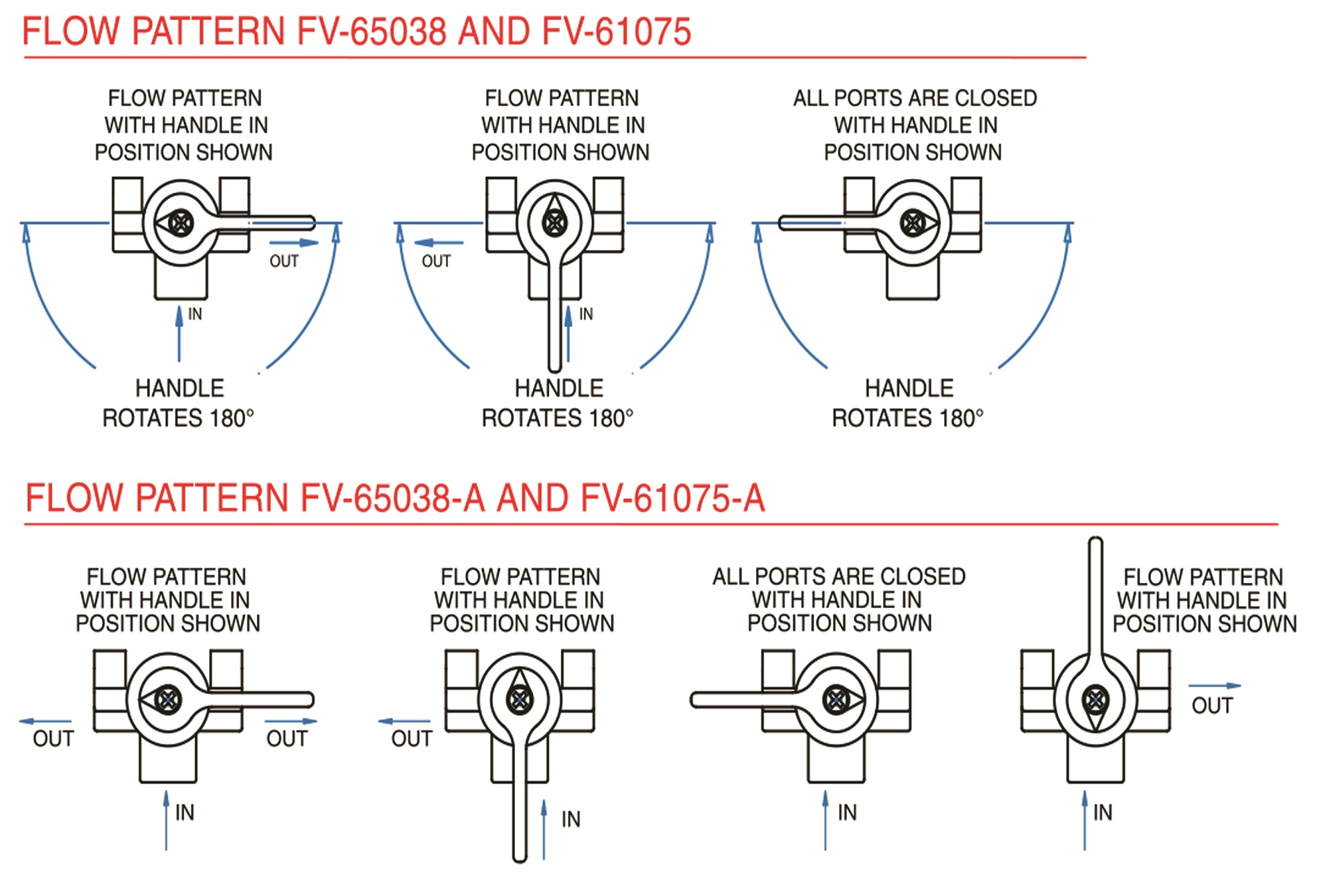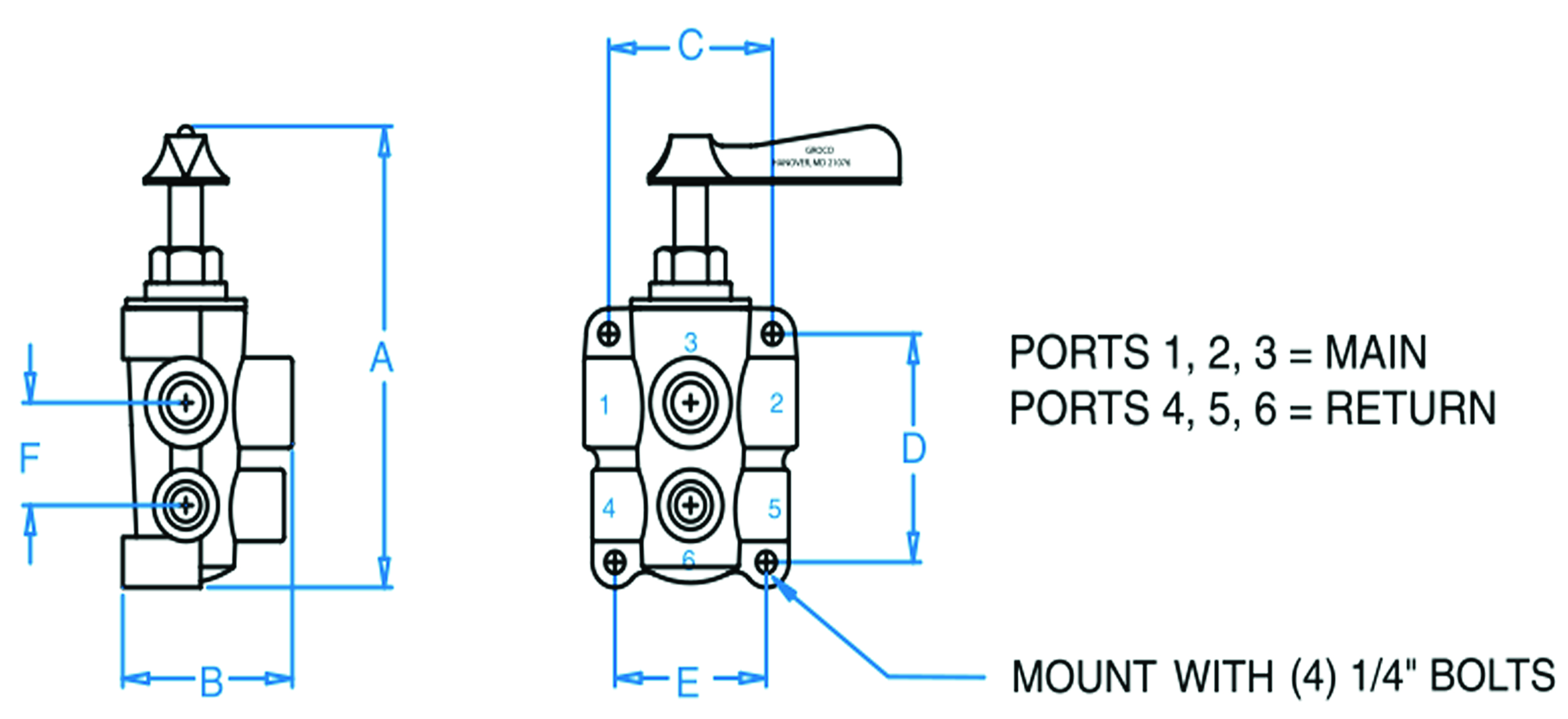 | Product Name | Main NPT | Return NPT | A | B | C | D | E | F |
| --- | --- | --- | --- | --- | --- | --- | --- | --- |
| | 1/2" | 3/8" | 5.62 | 2.31 | 2.23 | 2.78 | 2.06 | 1.25 |
| | 1/2" | 3/8" | 5.62 | 2.31 | 2.23 | 2.78 | 2.06 | 1.25 |
| | 1" | 3/4" | 8.42 | 3.47 | 3.34 | 4.17 | 3.09 | 1.88 |
| | 1" | 3/4" | 8.42 | 3.47 | 3.34 | 4.17 | 3.09 | 1.88 |