TPC Series FNPS Standard Flow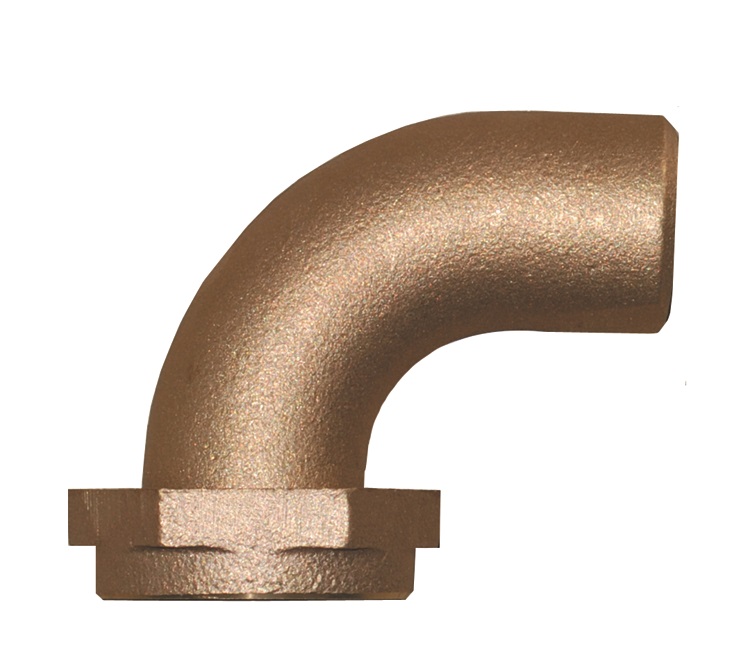 FEATURES
Standard Flow - the hose ID that fits is the same as the pipe size (ie: TPC-750 has 3/4" NPSM threads and accepts 3/4" ID hose)

TPC 90 degree tail pieces are comprised of two parts. The swivel may be rotated to failitate ease of hook-up, then the nut is tightened.

90 degree Female NPSM x Hose barb

C84400 Bronze - not compliant with NSF-61 lead-free standard. DO NOT use in potable water systems

Sizes from 3/4" to 2-1/2"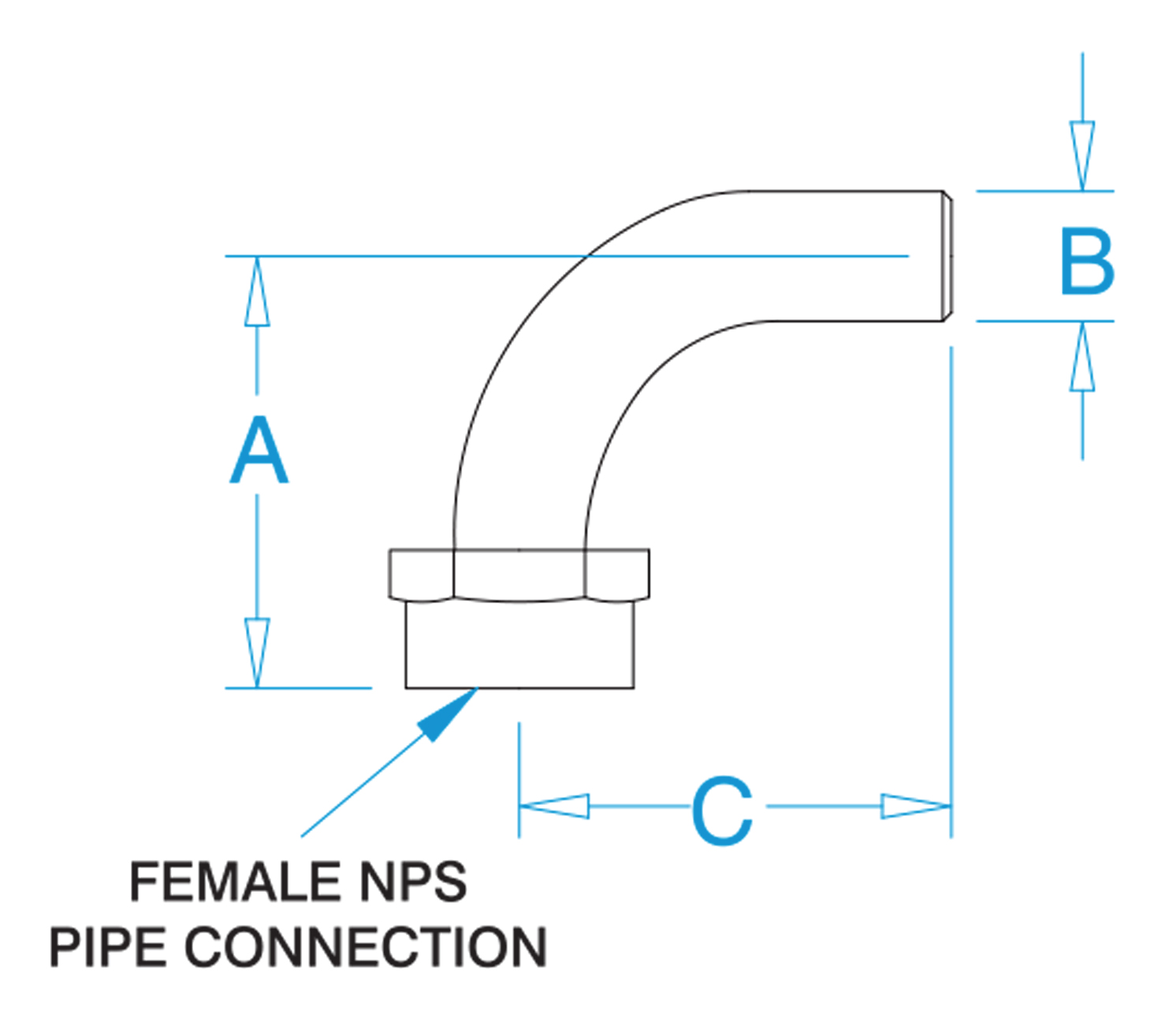 | Product Name | Thread NPS | A | B | C |
| --- | --- | --- | --- | --- |
| | 3/4" | 2.75 | 3/4" | 2.63 |
| | 1" | 2.75 | 1" | 2.38 |
| | 1-1/4" | 2.5 | 1-1/4" | 2.38 |
| | 1-1/2" | 3.75 | 1-1/2" | 2.75 |
| | 2" | 3.75 | 2" | 3.63 |
| | 2-1/2" | 4.5 | 2-1/2" | 4.5 |