APHS AL Series Aluminum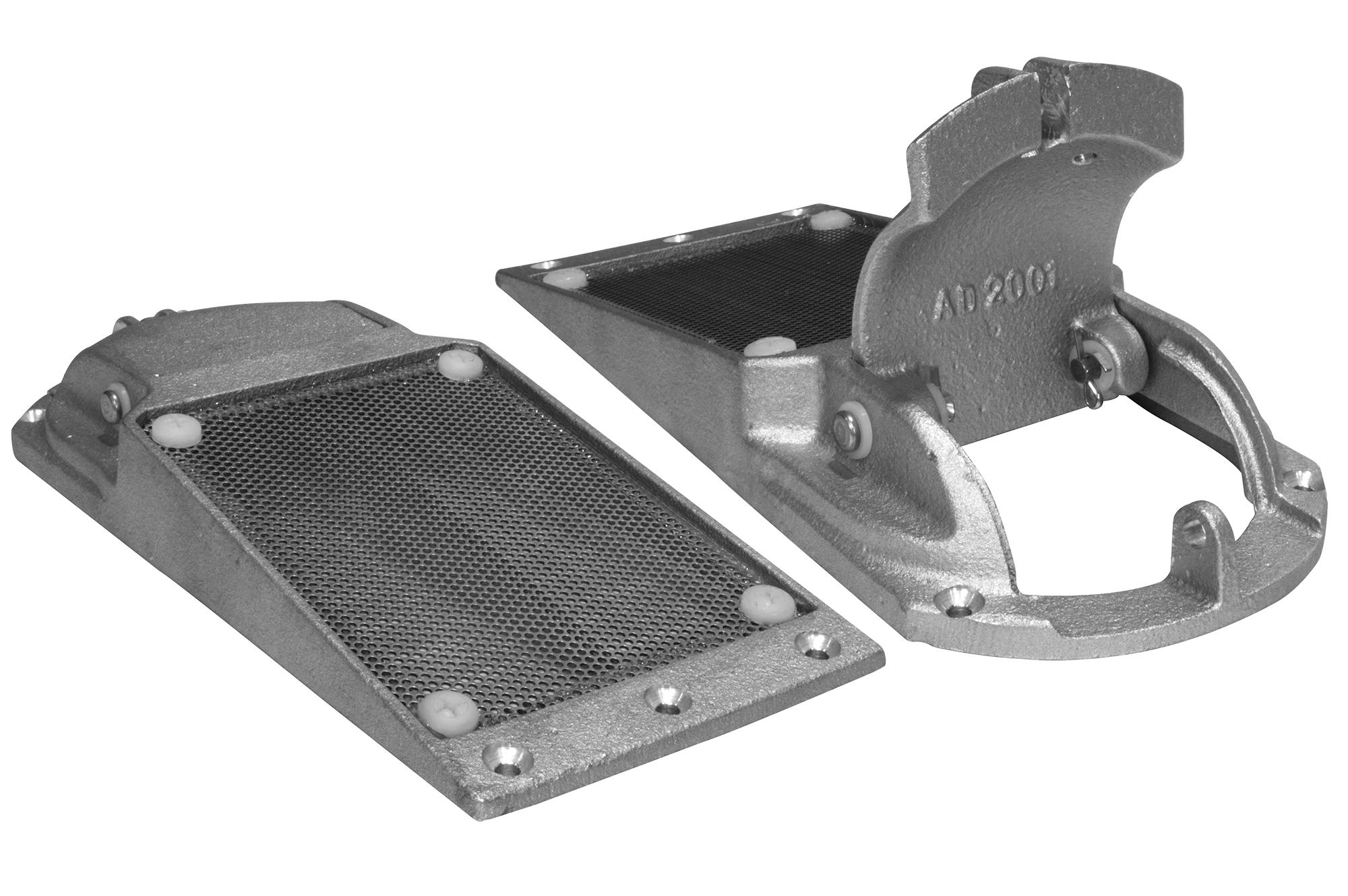 THE CONCEPT
Access to the thru-hull fitting and seacock beneath GROCO hull strainers is made easy with the patented access door design. Now there is no need to remove the entire strainer to clear nuisance marine growth.
Aluminum models may be welded or screwed to aluminum hulls.
FEATURES
Patented access door design allows easy access to Thru Hulls.

#319 aluminum body and door.

#304 filter screen available in .077", .125", and .188" perforated diameters.

Easy field replaceable screen.

Pressure relief holes in door casting.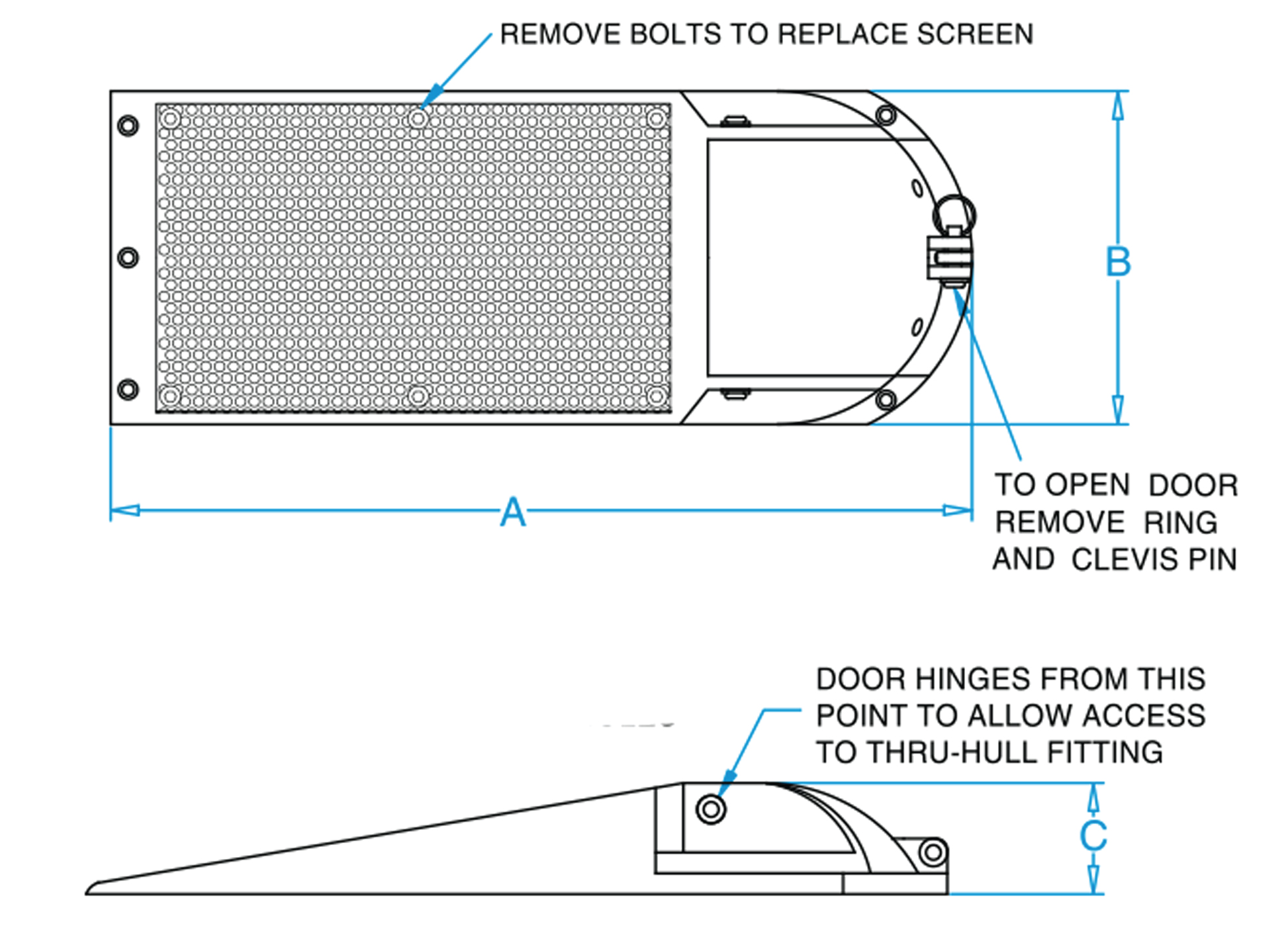 | Product Name | Max T-Hull | Perf Dia. | A | B | C |
| --- | --- | --- | --- | --- | --- |
| | 1-1/4" | .077" | 7 | 3.38 | 1.5 |
| | 2" | .077" | 10.25 | 4.38 | 1.63 |
| | 3" | .077" | 15.38 | 6 | 2 |
| | 4" | .077" | 20.25 | 11 | 4 |
| | 1-1/4" | .125" | 7 | 3.38 | 1.5 |
| | 2" | .125" | 10.25 | 4.38 | 1.63 |
| | 3" | .125" | 15.38 | 6 | 2 |
| | 4" | .125" | 20.25 | 11 | 4 |
| | 1-1/4" | .188" | 7 | 3.38 | 1.5 |
| | 2" | .188" | 10.25 | 4.38 | 1.63 |
| | 3" | .188" | 15.38 | 6 | 2 |
| | 4" | .188" | 20.25 | 11 | 4 |