FV-450-X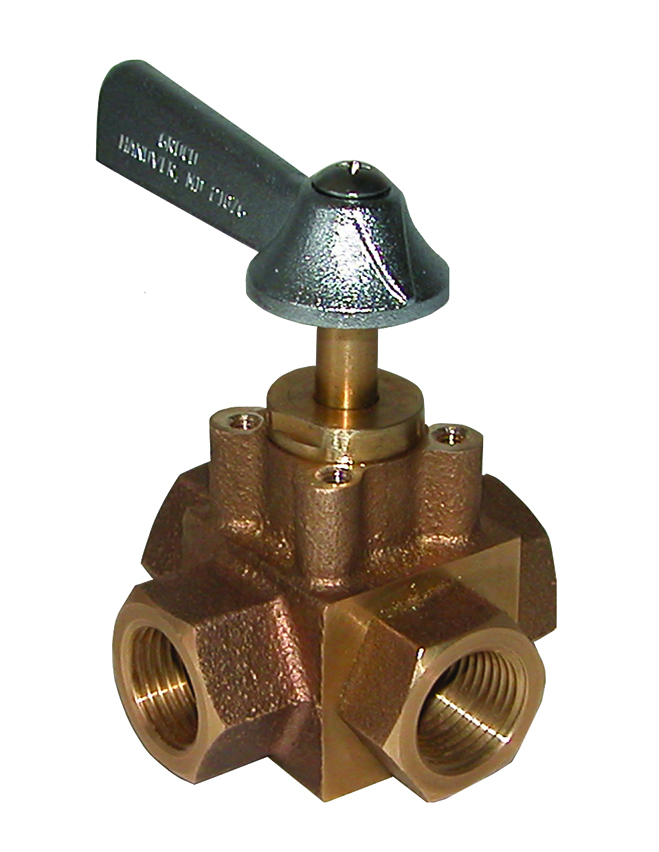 THE CONCEPT
FV-450-X is a 4 way, 2 tank selector valve. Also available as a kit with mounting bracket, labels, and fittings (order TS-350-T).
FEATURES
For fuel or water.

Four Positions: Tank-1, Tank-2, Tanks 1 & 2, Off.

Full 1/2" flow.

Audible "click" at each handle position.

For thru panel mounting.

C83600 bronze construction.

Available separately or as part of TS-350-T Kit.