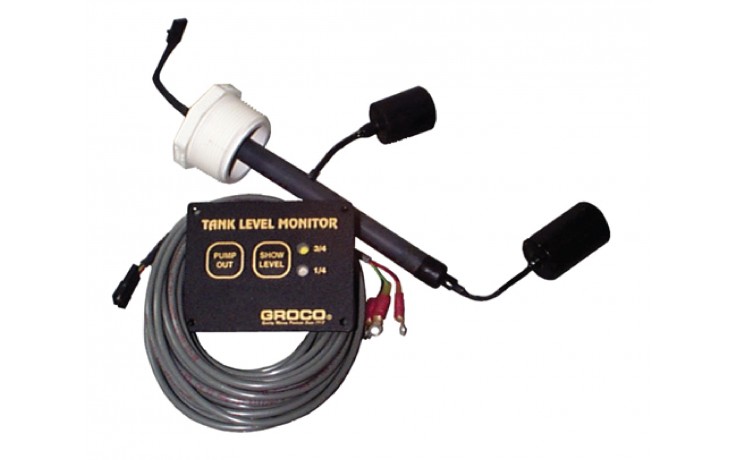 TLM-10
FEATURES
The gasketed indicator panel is suitable for wet locations such as combination shower/head compartments. The sending unit screws into any 1-1/2" NPT threaded tank- top opening.

If there is no 1-1/2" NPT opening available, TLM can be installed into a 2-1/2" hole cut into the tank top. Installation hardware is included.

Level indications are 1/4 full and 3/4 full.

A 20-amp momentary switch is provided to activate a macerator pump.

Standard model (TLM-10) is for use in tanks 10" to 12" deep. Custom lengths are available.

Specify TLM-XX (XX = tank depth in inches).

For 12V, 24V, or 32V DC systems.