SC AL Series Aluminum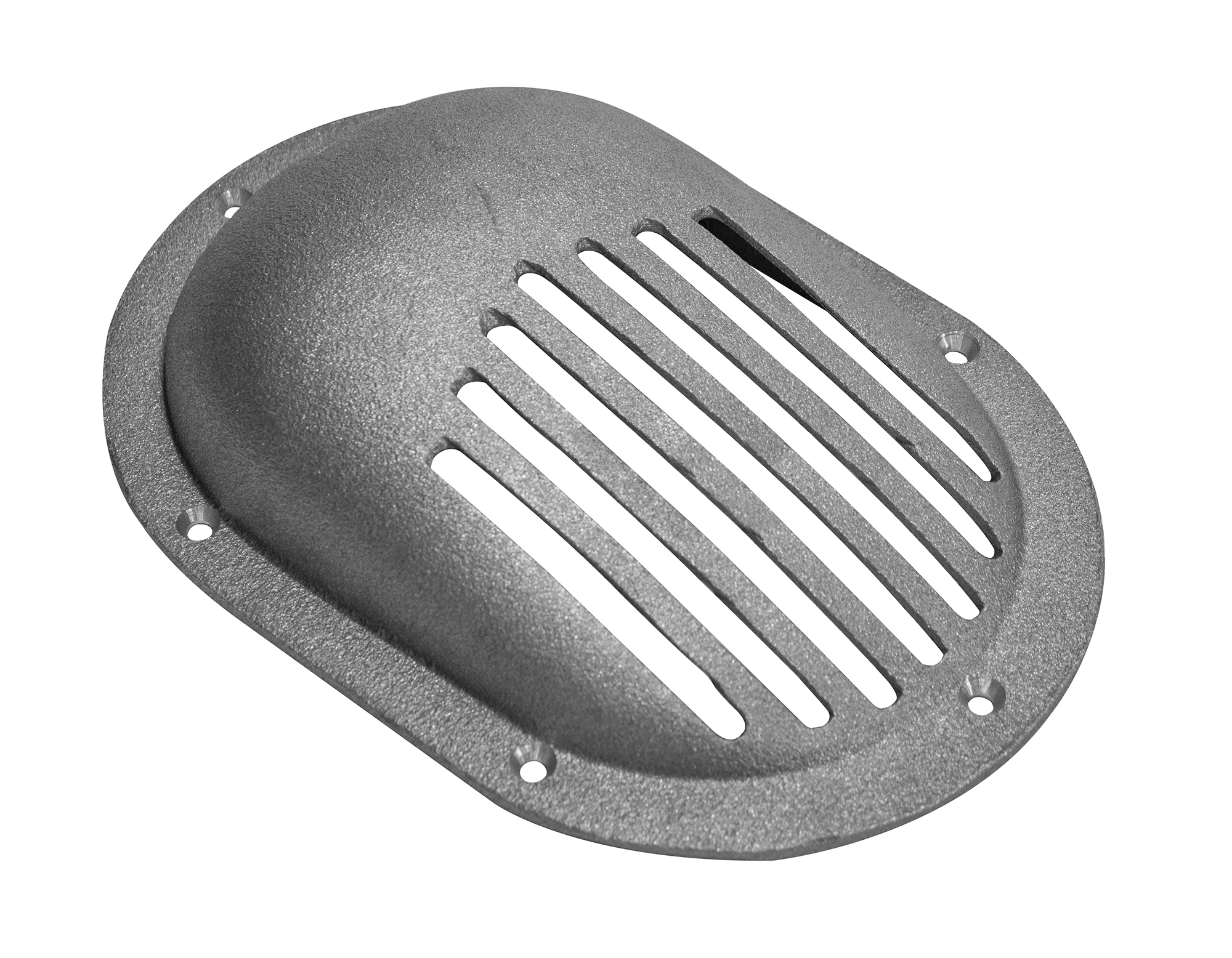 THE CONCEPT
Access to the thru-hull fitting and seacock beneath GROCO hull strainers is made easy with the Mount Ring design. The Mount Ring attaches to the hull and the scoop attaches to the ring. Simply unscrew the scoop from the mount ring with no risk of damage to the hull when access is needed.
SC Series provides course primary filtration. SC hi-flow sizes provide greater flow and less restriction. All models are available with or without the mount ring.
FEATURES
Patented access door design allows easy access to Thru Hulls.

#319 aluminum body and door.

Cast filter slots.

Hi- Flow and Standard flow options available.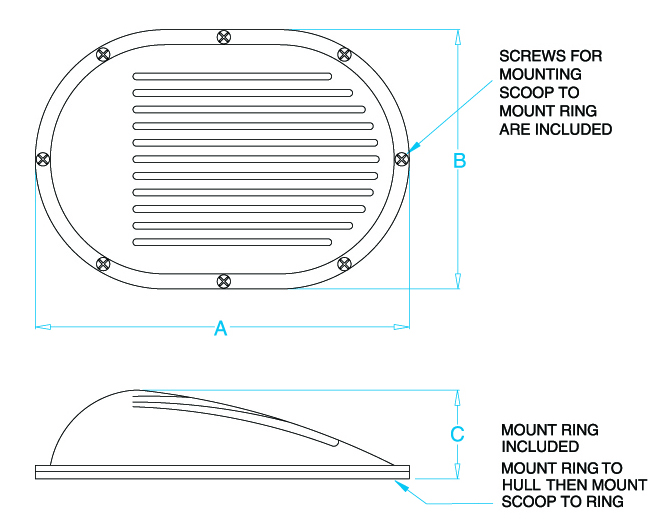 | Product Name | Flow Type | Mount Ring Incl. | Max T-Hull | Perf Dia. | A | B | C |
| --- | --- | --- | --- | --- | --- | --- | --- |
| | STD | NO | 1" | Cast Slots | | | |
| | STD | NO | 1-1/2" | Cast Slots | 6.82 | 4.7 | 1.5 |
| | STD | NO | 2-1/2" | Cast Slots | | | |
| | STD | NO | 4" | Cast Slots | 12.5 | 8.62 | 2.75 |
| | STD | YES | 1" | Cast Slots | 5.25 | 3.62 | 1.25 |
| | STD | YES | 1-1/2" | Cast Slots | 6.82 | 4.7 | 1.5 |
| | STD | YES | 2-1/2" | Cast Slots | 8.5 | 6 | 2 |
| | STD | YES | 4" | Cast Slots | 12.5 | 8.62 | 2.75 |