Keep It Simple!
Tired of clogged strainers in impossible to reach places? Do you dread the day the holding tank gets full to the point you tell your passengers to not use the head? How about those raw water valves you know you should shut but can't reach or break free.
GROCO offers many products way outside our normal 'standard' below the hardware and pumps. How about a strainer that cleans itself on a selected intervals? Got it. How about a system that allows you to discharge waste simply and legally almost anywhere with no need to ever pump out at your marina? Have that too.

More importantly we offer a way to access each seacock on your boat with a touch of a button. The E- Valve allows the user to control all valves conveniently, view valve status at a glance, close all valves immediately in case of an emergency, and a convenient feature to exercise all valves in order to prevent them from binding shut.
To take it one step further the automatic feature commands the valve to open and close along with when the water consumer is actually in use. No need to worry about whether or not an open seacock is damaging a Gen Set.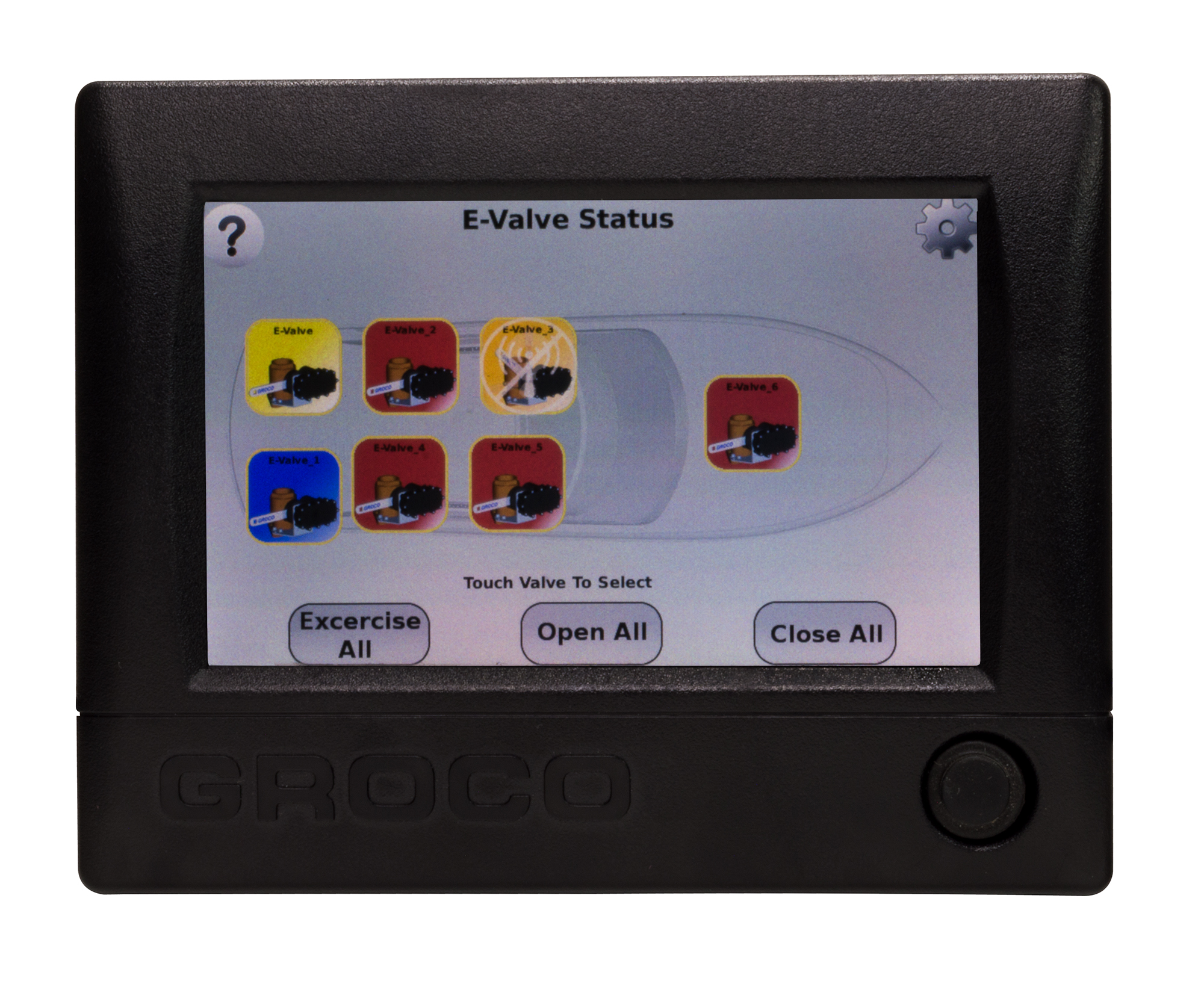 The list goes on and on. From Oil Change Kits to Raw Water Flow Monitors we have products to make the boating experience as simple and easy as possible. If you have a problem reach out to us, odds are good we have something to help!